Todd Eury of The Pharmacy Podcast Network was at Cardinal RBC 2022 at the Mandalay Bay earlier in July where he did a series of interviews with pharmaceutical insiders and pharmacy owners on DIR fees, PBMs, innovations, and digital health.
Below is a transcript of the interview with pharmacist and owner Imad Karaze of Beaumont Pharmacy, who talks about introducing compliance packaging in his community using the RxSafe RapidPak. To listen to the whole podcast click here.
---
Todd Eury: We are at the RBC Cardinal Health, 2022 here in Vegas. I'm standing at the RxSafe booth and I'm talking with Imad Karaze. He's the owner of Beaumont Pharmacy in Beaumont, California. Welcome, Imad.
Imad Karaze: Thank you.
Todd Eury: I want to talk to you about the plight and the struggles of our community pharmacists and how you are making a difference in your community while actually helping to grow your business. Getting around DIR fees and some of the things that kind of hamper your growth, what do you doing to stand out in your community?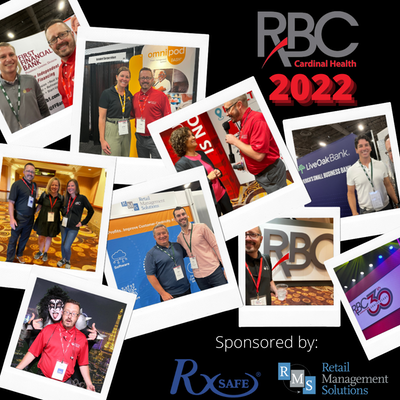 Imad Karaze: We are offering RxSafe's RapidPak compliance packaging, and that is helping us serve the patient, getting the right medicine at the right time. And as a pharmacy, we are more efficient. We are able to serve the patient without having to spend too much time filling the prescriptions.

Todd Eury: When I think of different disease states, I think of conditions where the medication may be depleting, the patient of some nutrient or some vitamin. Are you utilizing your medication adherence packaging to give the patient an additive or a supplement?

Imad Karaze: Of course. Whenever we see any nutrition depletion issue, we always recommend supplements to patients. And we can add that to the Med Pack, along with medications. So patients can get it all at one time. They don't have to go search for it. And we always go through the medicine every month and let them know if a certain medicine is depleting a specific nutrient. We always recommend that and let them know that this is needed.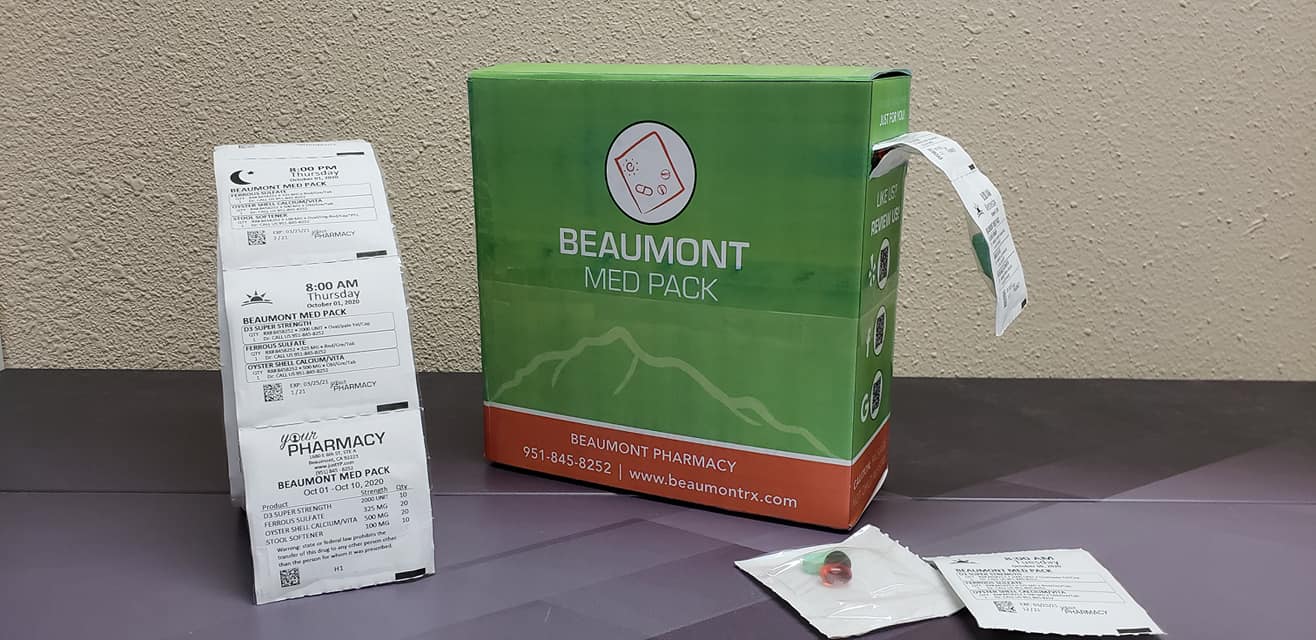 Beaumont Med Pack
Todd Eury: I think of the old way of medication and a patient having to navigate four, six, ten different bottles or vials that they had to sit there and open up. And then I think of the simplicity of medication adherence through strip packaging. How long do you think it takes to get a patient to convert from their bottles and their vials and really accept adherence packaging?

Imad Karaze: Well, many patients they're very easily converted. They love it. They don't have to spend that time anymore searching through the medicine bottles. All they do is just open the pouch and get the morning dose or evening dose. They don't have to worry about that anymore. We have patients that take care of their parents and they are the ones who have to sort the bottles for them. Now, they don't have to do that. We do that for them.
Todd Eury: That's excellent. What percentage of your patients that are on maintenance meds on chronic medications have now converted to adherence packaging?

Imad Karaze: I have about 50% now.

Todd Eury: That's terrific. So, tell me about your pharmacy. Is it one location, multiple locations? And tell me about your community, too.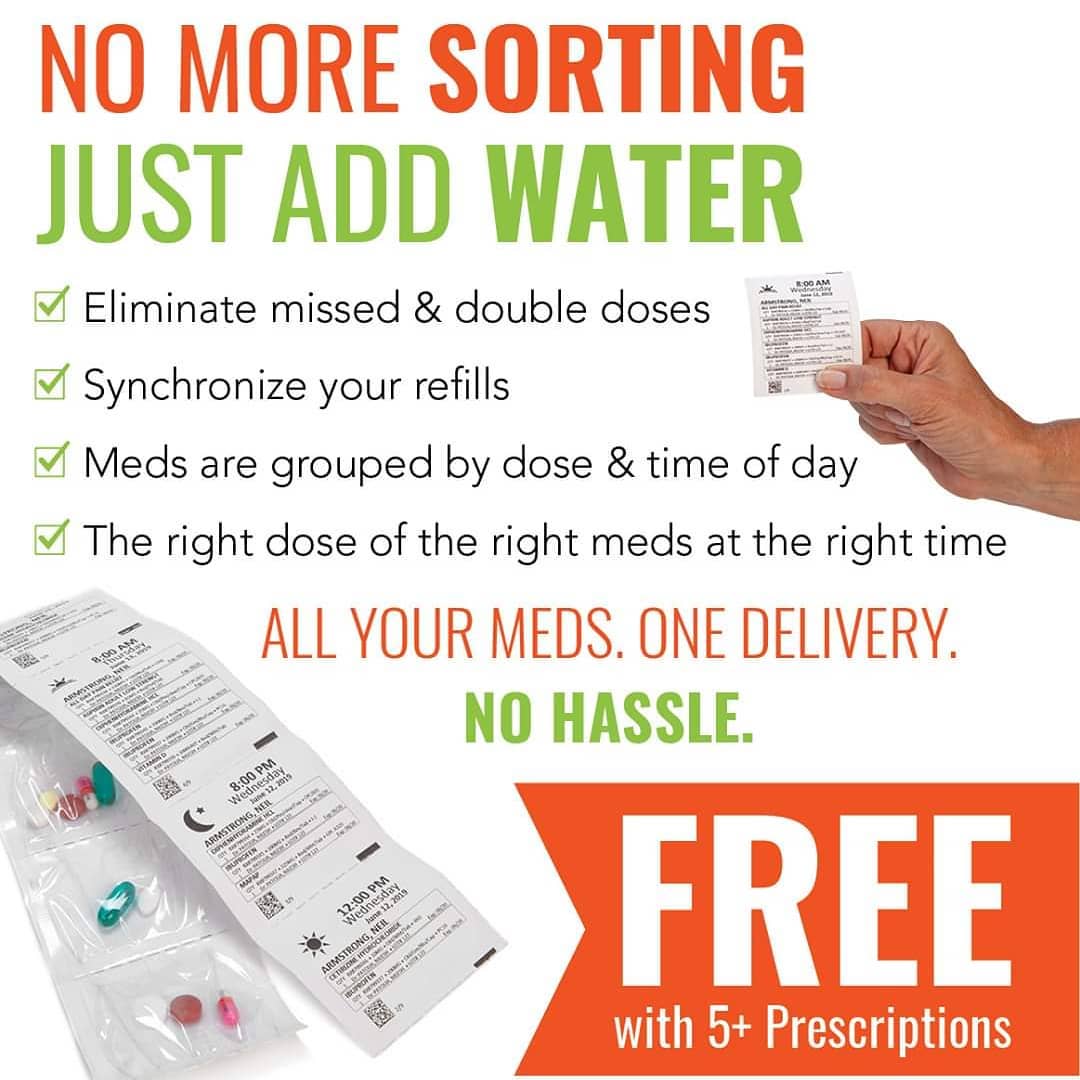 Beaumont Pharmacy's adherence packaging
Imad Karaze: We are just one location at this time and we are about a hundred thousand in population in the community.

Todd Eury: So what is in the future for your pharmacy growth? What other services, and products are you looking at to offer more supplemental services to your patients, but something that's going to actually help your revenue and community pharmacy grow?
Imad Karaze: Well, I'm looking into expanding nutritional and vitamin supplements. I'm looking into getting a more professional line of vitamins. That will help me with the bottom line and will be able to give patients better quality vitamins and supplements.

Todd Eury: Imad, I really appreciate you being part of the Cardinal Health RBC 2022 post show here at the RxSafe booth. Thank you so much for the time today.

Imad Karaze: Thank you so much for having me.