This month, RxSafe continues its new blog series, entitled: "How adherence helps with __________ (fill in the blank)."
The series is designed to give pharmacists and pharmacy owners the latest data on adherence, and how it can help your patients' health -- and your pharmacy's bottom line.
This month's focus: heart disease.
Heart disease is the No. 1 killer of men and women in the United States. About 610,000 people die of heart disease nationwide every year–that's 1 in every 4 deaths.1
Each year, about 735,000 Americans have a heart attack. Of these, 525,000 are a first heart attack and 210,000 happen to people who have already had a heart attack.2
Cardiovascular disease contributes to nearly $1 billion every day in medical costs and lost productivity; direct medical costs alone are projected to increase to $818 billion annually by 2030.3
Non-adherence takes its toll
Sadly, more than 60% of those suffering from heart disease in this country are non-adherent.4 Even more troubling, the more medications heart disease sufferers are required to take, the less adherent they become.
One study of statin users found that, on average, only 10% filled prescriptions when they were taking 23 or more medications, twice a day or more.5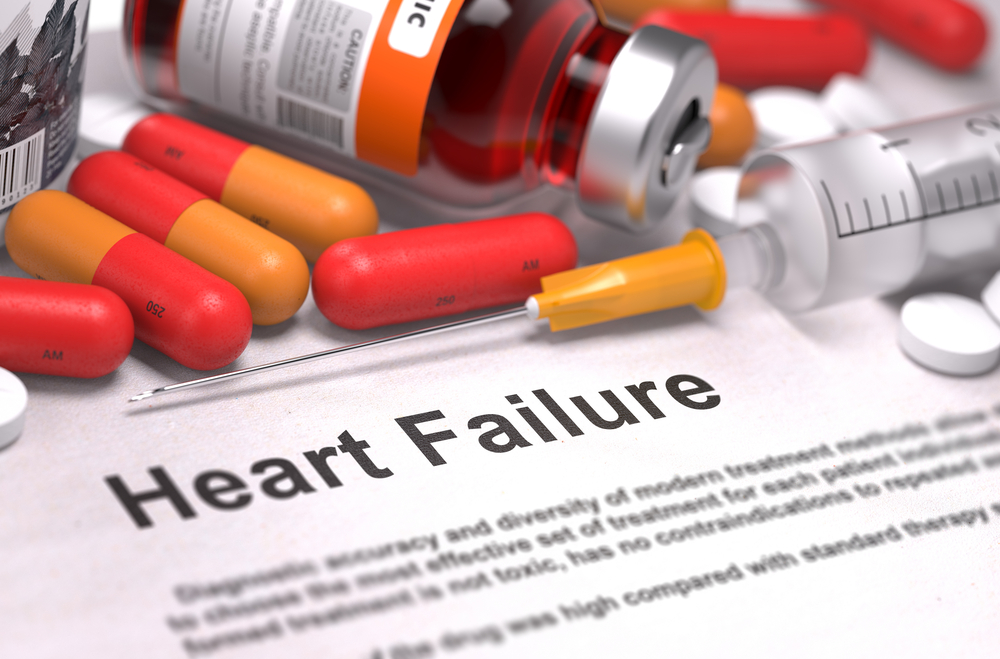 Further, 34% of heart attack patients with multiple prescriptions stop taking at least one of them within a month of discharge.6
As every pharmacist knows, non-adherence of medications for cardiovascular disease leads to poor clinical outcomes, readmission to the hospital, subsequent myocardial infarction, and increased mortality. Non-adherent patients are more likely to have adverse drug events, leading to additional costs for them and the healthcare system in general.
The complexity of medication regimens for people with heart disease can lead to difficulty with medication adherence. Low or non-adherence in people who have survived heart attacks has been found to result in an increased risk of death and further health complications throughout the duration of their illness.8
A hearty improvement in outcomes
By contrast, according to a recent study, adherent patients had 15%-19% lower risk of developing heart disease and 29%-45% lower risk of death.9
In another study, patients were put into a pharmacy care intervention program that involved standardized medication education, regular follow-up by pharmacists, and medications dispensed in time-specific multi-med packaging. Following the start of the intervention, adherence increased from 61% to 97% and there were concomitant improvements in blood pressure and lipid control.10
Adherence works... but how?
We know that improved medication adherence works. Your patients refill their prescriptions more regularly, which improves their health, as well as your pharmacy's profitability.
But how do you make an adherence program work at your independent retail pharmacy? If you've ever considered strip packaging to improve patient adherence, you've probably heard about several problems:
It's expensive. Most systems, plus the inventory to fill them, cost more than $300,000.
The "exception" is the rule. You often end up hand-filling "exception" trays because the strip packaging system can't store all the different types of NDCs; and cassettes don't match today's new generics. Cassette calibration becomes a huge logjam.
Rework is a killer. To correct errors that find their way to the pouch, you have to cut open defective pouches, refill them by hand and tape the pouches back together.
Verification is cumbersome. It's time-consuming for pharmacists to manually inspect hundreds of multi-med pouches. You can buy a bulky "add on" inspection unit … but that takes up additional space and is extremely expensive.
That's why RxSafe designed RapidPakRx™
RapidPakRx is the first-ever system for adherence packaging designed specifically for retail pharmacies to fill a 30-day med cycle at the lowest possible cost. RapidPakRx:
Is less costly to acquire and maintain (about half the cost of competitors)
Says "goodbye" to hand-filled exception trays and constant rework
Makes verification easy with built-in, 3-step machine-vision verification technology
RapidPakRx runs 20 "smart" bulk-loaded universal cartridges that dispense any oral solid medications, such as gel caps, half tabs, capsules, tablets, new generics, supplements, vitamins — even OTC medications, etc. — without calibration.
And now, for a limited time, customers that purchase a RapidPakRx system will be automatically enrolled in the PakMyMeds Network. PakMyMeds Network is a new, no-hassle solution to connect independent pharmacy owners with local patients who want an easier way to take their medications.
Using sophisticated GeoMarketing, online/mobile ad networks and social media, PakMyMeds Network will advertise -- in a 50-mile circle around participating pharmacies -- to patients who could benefit from improved medication adherence and/or are searching for adherence packaging services. Patients who opt-in will then be connected with a partner pharmacy in the PakMyMeds Network.
To learn more about the RapidPakRx system, visit our product page, schedule a demo with your salesperson, or call now at (877) 365-2369.
Sources: 1-US Centers for Disease Control, 2015, 2-American Heart Association, 2016, 3-CDC Foundation, 2015, 4-Archives of Internal Medicine, 1993, 5-Archives of Internal Medicine, 1993, 6-Archives of Internal Medicine, 2006, 7-Circulation, 2010, 8-Journal of the American Medical Association, 2007, 9-CardioSmart, 2013, 10-JAMA, 2006