The US Centers for Medicare & Medicaid Services (CMS) recently released its list of the first 10 drugs that Medicare will target for price negotiations with drugmakers.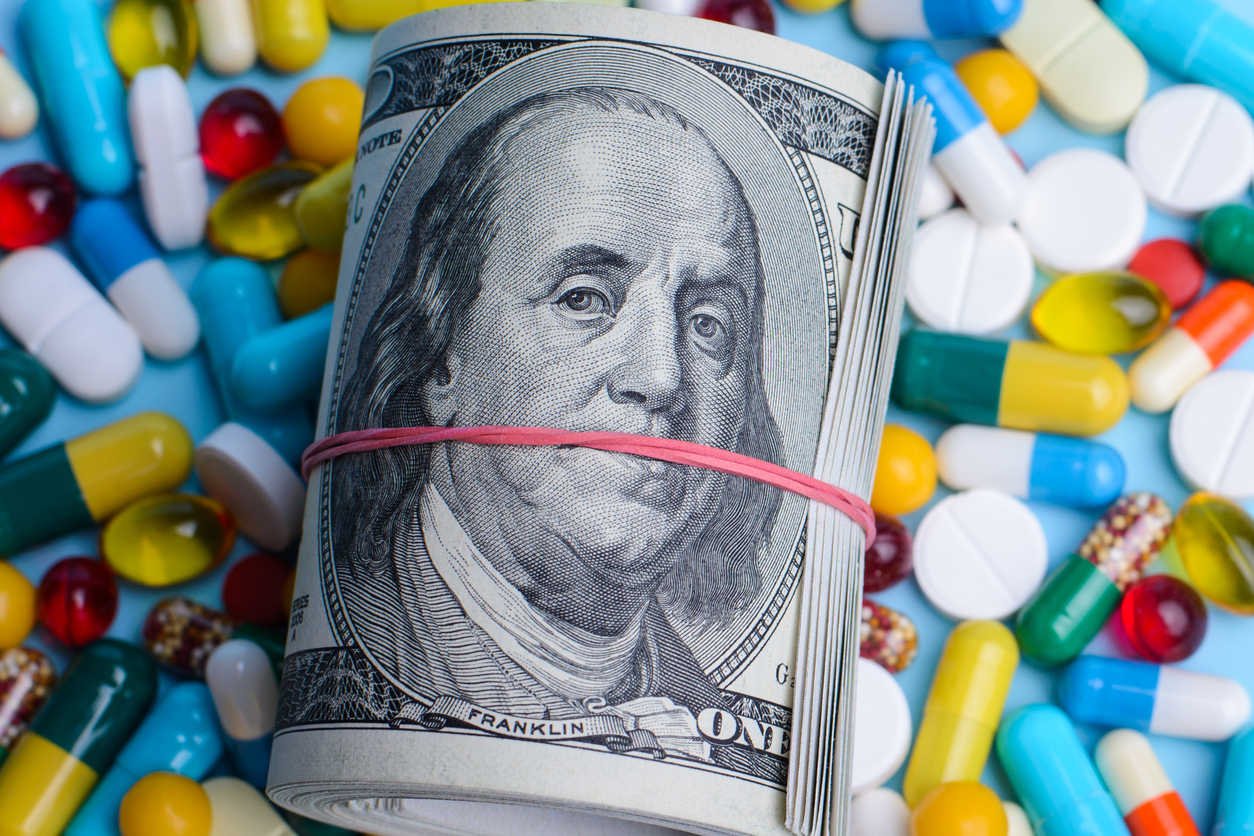 The list below includes popular prescription drugs such as blood thinners, diabetes drugs, autoimmune drugs, and one targeting blood cancers:
Eliquis;
Xarelto;
Jardiance;
Januvia;
Farxiga;
Entresto;
Fiasp/Novolog;
Enbrel;
Stelara; and
Imbruvica.
The move is part of the Inflation Reduction Act's Medicare Drug Price Negotiation Program, which was signed into law in August 2022.
The Act includes a number of provisions that will impact pharmacists and their patients. Some of the key provisions include:
A $35 cap on the monthly out-of-pocket cost of insulin for Medicare beneficiaries. This will help to make insulin more affordable for many people with diabetes.
The authority for Medicare to negotiate drug prices for the first time. This is a significant step, as it could lead to lower prices for a wide range of prescription drugs.
Expansion of generic drugs. The law makes it easier for generic drugs to come to market, which will help to lower prices for consumers.
Limits on price increases. The law limits the amount that drug companies can raise prices each year.
Subsidies for low-income people to afford prescription drugs. The law provides financial assistance to low-income people to help them buy prescription drugs.
"For far too long, pharmaceutical companies have made record profits while American families were saddled with record prices and unable to afford life-saving prescription drugs," says Xavier Becerra, Secretary of the US Department of Health and Human Services. "But thanks to the landmark Inflation Reduction Act, we are closer to reaching President Biden's goal of increasing availability and lowering prescription drug costs for all Americans."
After CMS negotiates with manufacturers to set a "maximum fair price" for these drugs, the cost savings for the 10 drugs would take effect in 2026.
Not So Fast, Say Drugmakers
But even though implementation is more than 2 years away, some drugmakers have already sued the Biden Administration to halt the program.
"Today's announcement is the result of a rushed process focused on short-term political gain rather than what is best for patients," says Stephen Ubl, CEO of the Pharmaceutical Research and Manufacturers of America (PhRMA). PhRMA says the new law gives the government too much power and would hurt innovation and investment
The following drug companies have sued, separately, to block the implementation of the Inflation Reduction Act's Medicare Drug Price Negotiation Program:
Merck;
Bristol Myers Squibb;
Astellas Pharma;
Johnson & Johnson;
Boehringer Ingelheim; and
AstraZeneca.
The lawsuits are still in their early stages, and it is too early to say what the outcome will be. However determined the drug companies are to block the law, they likely have an uphill battle. A recent poll found that 77% of Americans support the law's provisions for lowering prescription drug costs. This strong public support could put pressure on the courts to uphold the law.
Some Drugmakers Offer Support?
Indeed, some drug manufacturers have (at least publicly) come out in support of the Inflation Reductions Act, including:
Eli Lilly;
Pfizer;
Novo Nordisk;
Sanofi; and
GlaxoSmithKline.
These companies say that they support the law's goal of reducing prescription drug costs for patients, and say they are willing to work with the government to implement the law's provisions.
However, critics point out that these companies are also part of PhRMA, thus playing both sides, and are only supporting the law because they believe it is inevitable that it will be implemented.
Lawsuits aside, the Act prescribes that the number of drugs eligible for negotiation will increase in future years, with 15 Medicare Part D drugs for 2027, another 15 drugs covered under Medicare Part D or Part B for 2028, and another 20 drugs covered under Part D or Part B drugs for 2029 and later years.
It is important to note that not all drugs will be eligible for price negotiation. Drugs that have a generic or biosimilar available, or drugs that are less than 9 years (for small-molecule drugs) or 13 years (for biological products) from their FDA-approval or licensure date, are excluded from the negotiation process.
The list of drugs that will be eligible for price negotiation each year will be determined by CMS, with selection based on factors such as spending, utilization, and clinical value.
Implications for Pharmacists
The Inflation Reduction Act could have a number of implications for pharmacists. Some of the key changes include:
Increased demand for insulin. The $35 cap on the monthly out-of-pocket cost of insulin is expected to lead to increased demand for insulin. Pharmacists should prepare for this increased demand by ensuring that they have sufficient supplies of insulin on hand.
New transparency requirements. The law requires pharmacies to provide patients with more information about their prescription drug costs. Pharmacists should work with their pharmacy benefits manager (PBM) to ensure that they are prepared to comply with these new requirements.
Changed patient expectations. Patients may have new questions and expectations about their prescription drug coverage as a result of the Inflation Reduction Act. Pharmacists should be prepared to answer these questions and help patients understand their new coverage options.
To better prepare, pharmacy owners should educate themselves about the law and its key provisions, and update their pharmacy's systems and procedures accordingly. In addition, pharmacists should communicate upcoming changes with patients and staff. Also, pharmacy owners should consider reviewing their patient base to identify patients who may be eligible for the $35 cap on the monthly out-of-pocket cost of insulin. Pharmacists can then reach out to these patients to let them know about the new program and help them enroll.
"Community pharmacies are eager to serve an active role in implementing the Inflation Reduction Act," says Ronna B. Hauser, PharmD, Sr. VP, Policy & Pharmacy Affairs at the National Community Pharmacists Association (NCPA) "But for this initial guidance to work, and to preserve patient access to beneficiaries' pharmacy of choice to drugs under this guidance, pharmacies must be made whole to remain economically viable and maintain patient access to MFP drugs."
In a 12-page letter commenting on CMS' implementation plans, NCPA said that pharmacies can't become "collateral damage to patients having access to MFP." The letter elaborated on NCPA's concern that MFP may not be financially sustainable for pharmacies in the long run.
Stay tuned to this space for updates on the pharmaceutical industry's lawsuits and other Inflation Reduction Act implementation milestones.