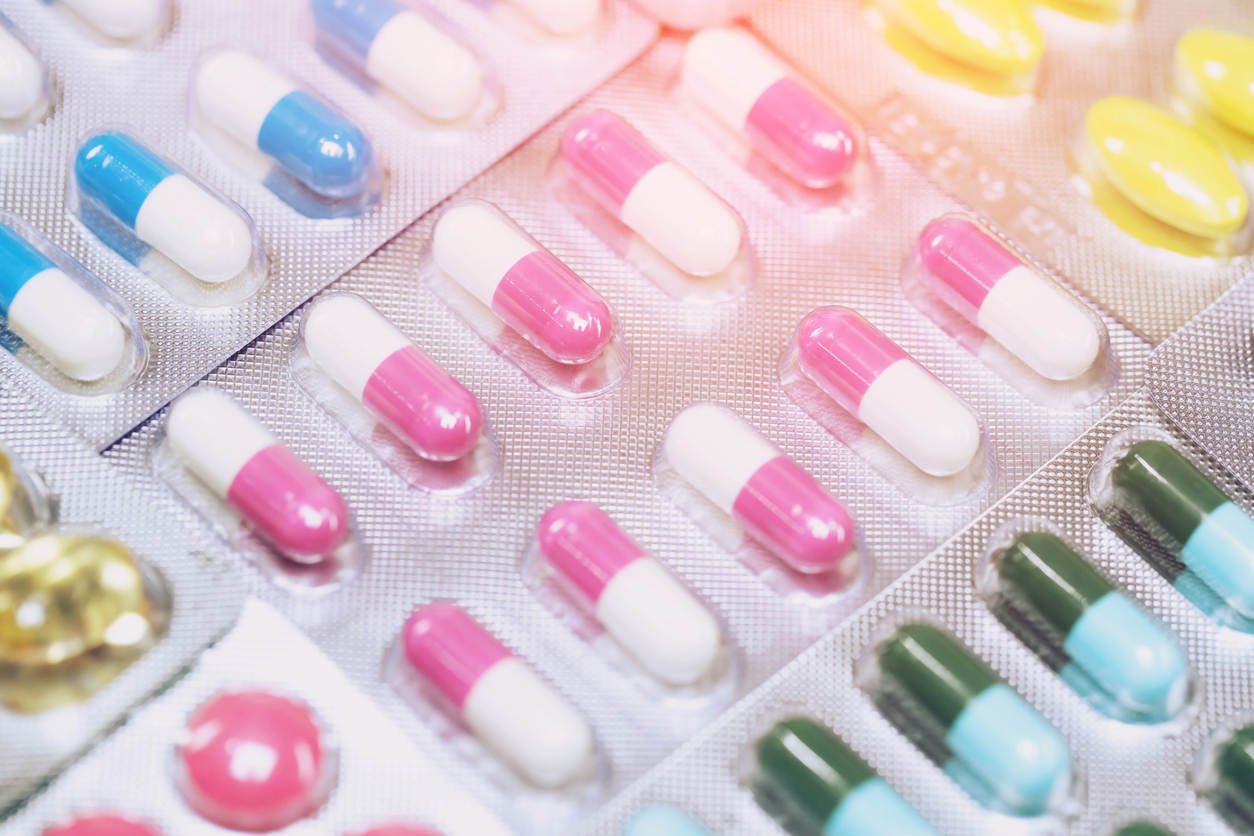 Whether it's blister card filling automation or strip packaging solutions, multimed adherence packaging is key to healthier patients and a healthy bottom line.
But let's face it: some of the terms and terminology thrown around by robotic technology vendors can be difficult to sort through. This collection of frequently asked questions will help busy pharmacy owners "learn the lingo" and make smarter, more informed decisions on the process of filling medication blister cards, when to hand-fill vs. automate, and how to evaluate different options to ensure you make the right selection for your business.
What exactly is a 'blister card' anyway?
A medication blister card – also known as a 'blister pack' or a 'bubble pack' or a 'bingo card' – is a type of adherence packaging that is used to hold and dispense medication. Blister cards are typically made of paper, plastic or foil and have small compartments – called 'cells' or 'reservoirs' or 'pockets' – that hold each dose of medication.
To dispense a dose of medication from a blister card, a patient simply pushes the pill through the foil backing. This makes it easy to take the correct dose of medication at the correct time.
Blister cards are often used for people who take multiple medications or who have difficulty managing their medications on their own. They can also be used for children and elderly people.
What is the difference between single-dose and multimed cards?
As the name implies, single-dose blister cards are designed to hold a single dose of medication, while multimed cards can hold multiple doses or types of medication. Multimed cards are also known as multi-compartment blister cards or compliance cards.
Single-dose blister cards are typically used for short-term medication use, such as taking a course of antibiotics. Multimed cards are typically used for long-term medication use, such as taking multiple medications for a chronic condition(s). Many long-term care (LTC) facilities use both kinds of medication blister cards.
Below is a table that summarizes the key differences between single-dose and multimed blister cards:
| | | |
| --- | --- | --- |
| Feature | Single-dose card | Multimed card |
| Number of doses | 1 | 2 or more |
| Typical use | Short-term medication use | Long-term medication use |
| Advantages | Easy to use and dispense | Convenient for taking multiple medications |
| Disadvantages | Can be more expensive at lower volumes | Can be more difficult to dispense |
When might it make sense to hand-fill blister cards?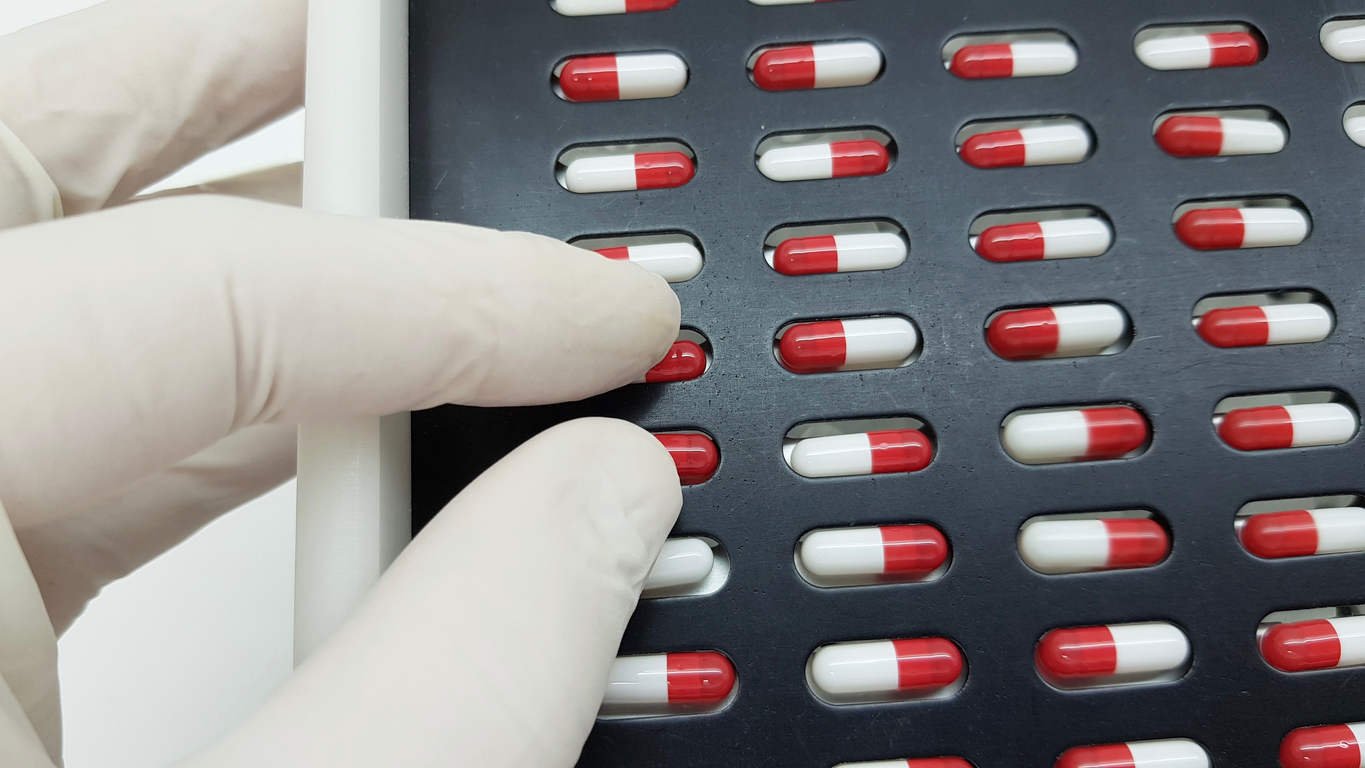 If your pharmacy has a low volume of patients using adherence packaging, hand-filling blister cards may be a more affordable and flexible option than using automated blister packaging machines.
Here are some of the advantages of hand-filling blister cards:
Cost: At lower volumes, hand-filling blister cards is typically less expensive than using automated blister packaging machines.
Flexibility: Hand-filling allows you to experiment with blister cards of all shapes and sizes. It is also easier to make changes to your blister card designs when hand-filling.
Personalization: Hand-filling allows you to personalize blister cards for each patient. For example, you could hand-write the patient's name and medication information to the card, to give it a personal touch.
However, there are also some disadvantages to hand-filling blister cards:
Speed: Hand-filling blister cards can be slow, especially if you have a high volume of cards to fill.
Accuracy: It is important to be careful and accurate when hand-filling blister cards to avoid errors. Humans are more prone than machines to make mistakes.
Quality control: When hand-filling blister cards, it's not easy to inspect each card individually to ensure that it is filled correctly. This can increase the risk of errors.
Consistency: Think of a worker's energy, concentration and focus at the beginning of her shift, versus the end of the shift. It can be difficult to maintain consistent quality when hand-filling blister cards.
If you are considering hand-filling blister cards, it is important to weigh the advantages and disadvantages carefully to determine if it's the right option for your business.
How long has blister pack automation been around?
The need for increased efficiency and accuracy prompted the industry to explore semi-automated solutions. In the mid-20th century, semi-automated machines were introduced to fill blister cards. These machines could count and dispense medications into blister pockets, significantly reducing human error and speeding up the process.
More recently, advances in blister card filling came with the production of fully automated machines. These sophisticated devices revolutionized the industry in several ways:
Precise medication counting: Automated machines utilize advanced technology, such as optical sensors, machine vision and robotics, to count medications with unparalleled precision. This ensures that each blister pocket contains the correct dosage, minimizing the risk of medication errors.
Increased production speed: Automation allows for a much higher production rate compared to manual or semi-automated methods. Modern blister card-filling production lines can produce hundreds of blister cards per minute, meeting the growing demands of the pharmaceutical industry.
Quality assurance: Automation provides a consistent and standardized approach to blister card filling. This reduces the chances of defects, contamination, or cross-contamination, enhancing overall product quality.
Regulatory compliance: Automation systems often come equipped with features that help ensure compliance with strict regulatory requirements, including accurate labeling and serialization.
Cost efficiency: While the initial investment in automation equipment can be substantial, the long-term cost savings in labor, reduced waste, and increased efficiency make it a financially sound decision for many companies.
What number of patients on blister cards does my pharmacy need to reach before evaluating automation?
The volume of blister card patients you need in order to consider an automated machine depends on a number of factors, including:
Your current workflow: How long does it take you to fill blister cards manually?
The cost of the machine: Automated blister packaging machines can be expensive, so it is important to make sure that you will save money in the long run by using one.
The space available in your pharmacy: Automated blister packaging machines can be large, so it is important to make sure that you have enough space to install one.
Your future growth plans: If you plan to expand your business in the future, you may want to invest in an automated blister packaging machine now.
Generally speaking, if you are filling more than 100 blister cards per month, you may want to consider an automated machine. However, it is important to weigh all of the factors involved before making a decision.
Here are some additional things to consider when deciding whether or not to purchase an automated blister packaging machine:
The type of machine you need: There are a variety of different automated blister packaging machines available, each with its own strengths and weaknesses. It is important to choose a machine that's right for your specific needs.
The features you need: Some automated blister packaging machines come with a variety of features, such as vision inspection systems and barcode scanners. These features can help to improve the accuracy and efficiency of your blister card filling process.
The cost of maintenance: Automated blister packaging machines require regular maintenance. It is important to factor in the cost of maintenance and support when making your decision.
How do I evaluate blister card-filling automation systems?
Okay, so you've decided to purchase a pharmacy robot. When evaluating blister pack automation, it is important to consider the following factors:
Throughput: How many blister cards do you need to fill per hour or day?
Flexibility: Can the machine fill different types of blister cards, such as single-dose, multi-med, and different sizes of cards that your patients need?
Accuracy: How important is accuracy to you? Some machines are more accurate than others.
Ease of use: How easy is the machine to operate and maintain?
Price: How much are you willing to spend on a blister packaging solution?
Once you have considered these factors, you can start to narrow down your choices. It is also a good idea to read reviews of different blister packaging solutions to get an idea of what other users are saying. You'll also want to inspect the technology in person at a tradeshow, or in a virtual demo, if possible, so you can direct specific questions to the manufacturer.
Which blister package-filling automation solution is right for me?
The best pharma blister package filling automation solution for you will depend on your specific needs and budget. If you are looking for a flexible, automated solution that can fill single-med and multi-med cards, the RapidCardRx by RxSafe is a good option. It's small enough to fit just about anywhere in your pharmacy, it's relatively inexpensive compared to larger machines, and is an all-in-one unit, with built-in vision inspection. Contact RxSafe or learn more about our innovative blister filler here.