This month, RxSafe continues its blog series, entitled: "How adherence helps with __________ (fill in the blank)."
The articles are designed to give pharmacists and pharmacy owners the latest data on adherence, and how it can help your patients' health -- and your pharmacy's bottom line.
This month's focus: HIV/AIDS.
Globally, about 70 million people have been infected with HIV since the beginning of the epidemic, according to the World Health Organization, including 37 million people living with the disease in 2017, the latest year for which data are available.
18.2 million of those living with HIV are receiving antiretroviral therapy (ART). Expanding ART to all people living with HIV could help prevent 21 million AIDS-related deaths, and 28 million new infections by 2030.1
In the United States, about 1.1 million residents are living with HIV. Roughly 12% (one in eight of those people) are unaware they are infected, and as many as 50,000 people still become infected each year.2
Difficulties with adherence
To be effective, ART requires near-perfect adherence of 95%. Sadly, only 6% of HIV patients ever achieve that level of adherence.3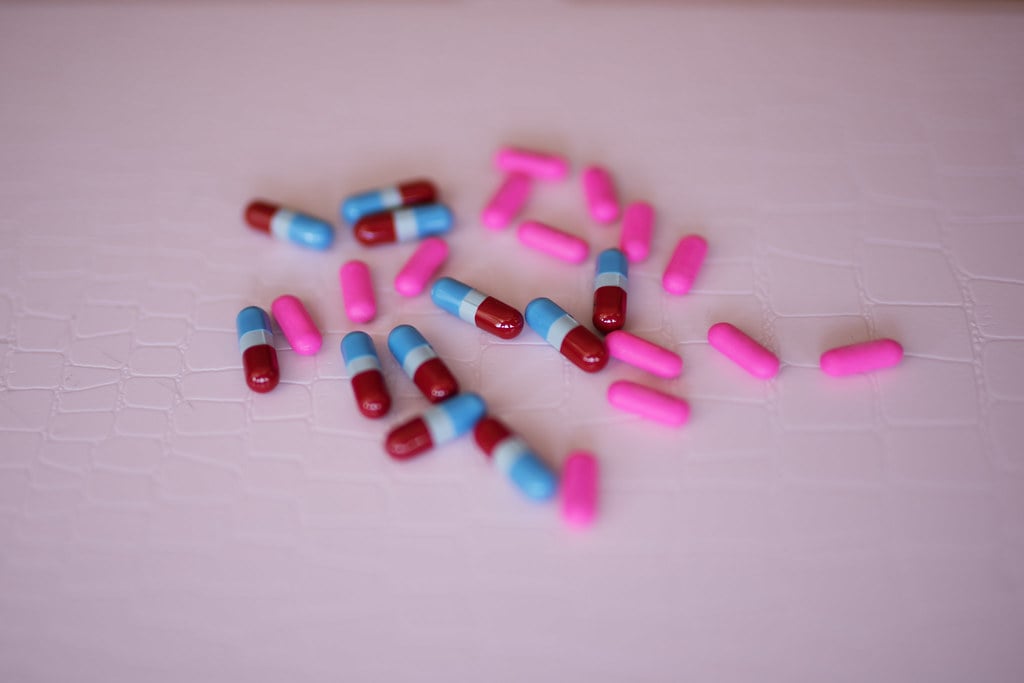 "Pills"by stockcatalog is licensed under CC BY 2.0
The average rate of ART adherence is about 70%, and missing even a small amount of monthly doses (5%-10%) can significantly reduce medication effectiveness.3
Patients struggle with nonadherence for many reasons, including medication side effects, physical discomfort taking medication, illness or depression, scheduling issues, alcohol or drug use, fear of disclosure and lack of health insurance.4
Nonadherence with ART is associated with an increased rate of hospitalizations, morbidity and mortality.4
Now, for the good news
On the positive side, when pharmacists get involved with their HIV-positive patients, a host of measures improve, including:
Decreased medication errors;
Enhanced patient outcomes;
Higher rates of viral suppression;
Increased CD4 cell counts;
Increased medication adherence; and
Reduced pill burden & dosing frequency.5
In addition, pharmacy refill measures are associated with viral suppression, and adherence to an ART regimen helps people with HIV live longer, healthier lives, while reducing the risk of HIV transmission to others.6
There's no question the ART helps inhibit viral replication and improves outcomes for HIV positive patients. But ART's effectiveness depends on 95% adherence to complex dosing regimens. What are the odds that most HIV patients are going to maintain such high levels of medication adherence, over a long period of time, without a proven program supplied by their local pharmacist?
You know adherence works... but how do you get started?
The data don't lie: improved medication adherence works. When patients refill their prescriptions more regularly, it improves their health, as well as your pharmacy's profitability.
But how do you initiate an adherence program at your independent retail pharmacy? If you've ever considered strip packaging to improve patient adherence, you've probably heard about several problems:
It's expensive. Most systems, plus the inventory to fill them, cost more than $300,000.
The "exception" is the rule. You often end up hand-filling "exception" trays because the strip packaging system can't store all the different types of NDCs, and cassettes don't match today's new generics. Cassette calibration becomes a huge logjam.
Rework is a killer. To correct errors that find their way to the pouch, you have to cut open defective pouches, refill them by hand and tape the pouches back together.
Verification is cumbersome. It's time-consuming for pharmacists to manually inspect hundreds of multi-med pouches. You can buy a bulky "add on" inspection unit … but those units are extremely expensive.
Some machines are large. Some strip packaging systems are more than 7 feet tall and 5 feet wide, and need additional space for doors and ventilation. Plus, they require extra space to pull out and fill that "exception" tray … and if you purchase a separate vision inspection camera, you'll need even more workspace!
RapidPakRx™ is designed to fit your pharmacy
RapidPakRx is the first-ever system for adherence packaging designed specifically for retail pharmacies to fill a 30-day med cycle at the lowest possible cost. The RapidPakRx system:
Is less costly to acquire and maintain (about half the cost of competitors)
Says "goodbye" to hand-filled exception trays and constant rework
Makes verification easy with built-in, 3-step machine-vision verification technology
Plus, at just 5 feet tall and 2.75 feet wide, it has the smallest footprint in the industry
RapidPakRx runs 20 "smart" bulk-loaded universal cartridges that dispense any oral solid medications, such as gel caps, half tabs, capsules, tablets, new generics, supplements, vitamins — even OTC medications, etc. — without calibration.
And now, for a limited time, customers who purchase a RapidPakRx system will be automatically enrolled in the PakMyMeds Network. Using sophisticated GeoMarketing, online/mobile ad networks and social media, PakMyMeds Network will advertise -- in a 50-mile circle around participating pharmacies -- to patients who could benefit from improved medication adherence and/or are searching for adherence packaging services. In short, RxSafe sends new adherence patients to your drugstore, at no cost.*
To learn more about the RapidPakRx system, visit our product page, schedule a demo with your salesperson, or call now at (877) 365-2369.
*Limited time offer. Free GeoMarketing ad setup, management and pay-per-click (PPC) costs are covered by RxSafe for up to 90 days. See this page for details.
Sources: 1-WHO, HIV fact sheet, 2017; 2-U.S. Centers for Disease Control, 2017; 3-National Institutes of Health, 2016; 4-Free Radical Biology and Medicine, 2011; 5-HIV InSite Knowledge Base, 2006; 6-National Center for Health Statistics, CDC, 2016.