It's no secret that community pharmacies are essential healthcare providers for thousands of Americans across the country. Despite playing such a critical role, some independent pharmacies are struggling to keep their doors open, due to unnecessary pressures caused by pharmacy benefit managers (PBMs).
Rutledge v. PCMA gave pharmacy owners hope that PBMs can be subject to proactive state regulation. The monumental Supreme Court case was only the beginning, and it has set the stage for the fight against PBMs and their unfair practices.
A New Bill
Meanwhile federal legislation was recently introduced to address the problem on a national level. At the end of May, a bipartisan group of lawmakers from both the U.S. House and Senate introduced a new bill aimed at addressing DIR fees and reduce the cost of drugs for seniors.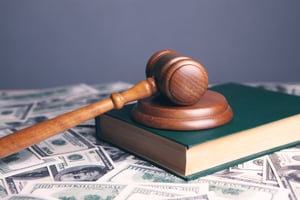 The bill, Pharmacy DIR Reform to Reduce Senior Drug Costs Act, is gaining a lot of support from pharmacy groups like NCPA. Pharmacy owners are hopeful that Congress will pass the legislation and reduce the financial burden many community pharmacies face due to DIR fees. PBMs increased DIR fees from $229 million to $9.1 billion in just six years, which greatly damaged the financial health of independent pharmacies across the country.
Without action from legislators, DIR fees will continue to grow exponentially - and ultimately lead to more pharmacies going out of business.
In a recent study, it was reported that approximately 2,284 pharmacies closed their doors in the span of one year. Many pharmacies indicated DIR as a significant factor that led to the closures, which is why it is imperative that Congress address the abusive practices of PBMs.
More States are Joining the Fight
After the favorable ruling in the case of Rutledge v. PCMA, several states have expressed new interest in passing legislation to regulate PBM practices. Below are a few states that have introduced legislation for PBM reform in 2021:
These are only a few bills that have been introduced to regulate PBMs. For more information and updates on legislation that is happening in other states, please visit this page.
At RxSafe, we support our independent pharmacy partners and hope to continue to see positive change in legislation in support of independent pharmacy. We encourage all independent pharmacy owners to check with their state legislators, and find ways to support these bills.