** Click here to listen to the Rutledge v. PCMA oral argument recording, or view the oral argument transcript here. **
We are only a day away from oral arguments for the monumental case on October 6, 2020 -- Rutledge v. PCMA.
After the original hearing date was postponed due to the pandemic, many independent pharmacists are eager to have the case presented in front of the Supreme Court of the United States (SCOTUS).
This week RxSafe had the pleasure of sponsoring a webinar designed to bring independent pharmacists all the details about the case. Attorney General Leslie Rutledge kicked off the conversation, offering insight into the arguments that her office will present next week.
Did you miss the "Rutledge v. PCMA: What You Need to Know" webinar? Don't worry. We've summarized some of the key points from the webinar below.
Attorney General Leslie Rutledge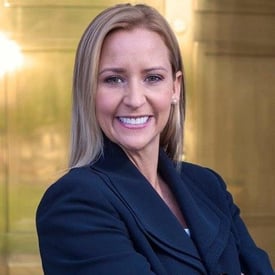 Rutledge has been prepared for this case since it was originally set for argument on April 7, 2020.
"We have been aggressively defending this law from the onset because we understand in Arkansas, the importance of pushing back against pharmacy benefit managers," said Rutledge.
"I just want to say thank you to all of our local pharmacists out there. I know many of you all have dipped into your life savings, unfortunately because of the practices of PBM," said Rutledge. "Thank you for caring about your community and caring about your profession enough to do so."
Rutledge said she is confident that independent pharmacists will finally be able to have a victory of PBMs, and hopes that this case will set precedent for states across the country.
An Even Vote - What Could Happen?
With the tragic passing of Ruth Bader Ginsburg, SCOTUS currently has only eight out of nine seats filled. Despite losing a judicial icon, SCOTUS must continue in its role and hear the court cases that were originally rescheduled due to the coronavirus.
A question that everyone is wondering is: what happens if the vote comes back evenly divided?
Without Justice Ginsburg, and no new justice confirmed to take her place, there is a possibility for SCOTUS to return with an inconclusive vote. Despite there being only eight Justices, there still needs to be a majority vote of at least five Justices in agreement.
In the case that SCOTUS returns evenly divided, the court may decide to reschedule for a reargument of the case if a new justice is decided during the term.
If a new justice is not decided during the term, there is a possibility for SCOTUS to dispose of the case which results in the affirmance of the original lower-court's decision. If this is the case, unfortunately PCMA will win.
Case Could Set a Precedent for all 50 States
This is the first time that SCOTUS will decide a case involving pharmacy benefits managers (PBMs). For years, independent pharmacy owners have been feeling helpless against unfair practices of PBMs.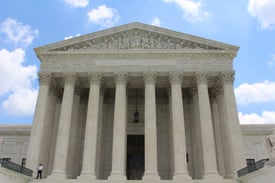 If Rutledge v. PCMA favors the state of Arkansas law, there will be an opportunity for state legislatures nationwide to start regulating the practices of PBMs. This will lead to more success for independent pharmacies to succeed and continue serving their communities.
We want to thank the National Community Pharmacists Association (NCPA) for hosting this informative webinar, and for all the speakers who helped break down the meaning of the case and different scenarios. We especially want to thank Attorney General Leslie Rutledge for joining the conversation, and confidently reassuring independent pharmacy owners for the upcoming monumental case.
To listen to the full webinar, please click here.