Late last year, we touched on the difficulties of burnout faced by pharmacy workers, both pharmacists and technicians themselves, as they dealt with increased stress from increased workload and responsibilities brought on by the pandemic and the winter flu season.

In that article, we also examined the general effects of supply chain shortages and their consequences on the pharmacy industry. Today, we will assess the ongoing labor shortage and how it has changed pharmacies and their workers' situations, as the workforce continues to voluntarily resign en masse in 2022, some two years after the start of the pandemic in the US.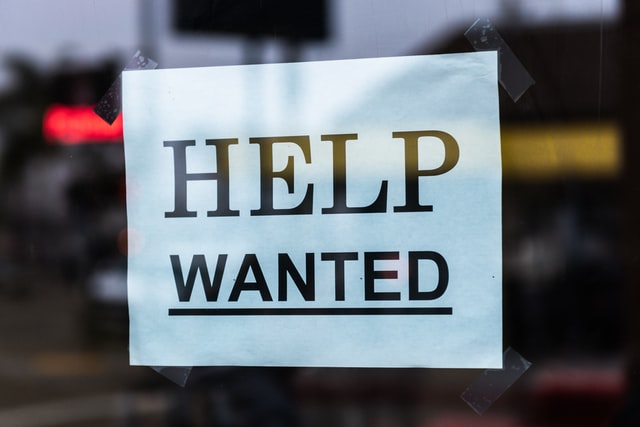 Background
Millions of workers have been leaving the workforce over the past two years, and healthcare workers are no exception. There were 4.4 million workers who quit their jobs in February of this year, mostly from the retail and manufacturing sectors. One in five workers in healthcare settings quit their jobs in 2021.
According to a report from the Bureau of Labor Statistics, there were 450,000 fewer health care workers in November 2021 compared to February 2020. A survey also showed that 18% of health care workers had quit during COVID and 12% were laid off. More tellingly, of the workers in healthcare that have not quit, 30% have considered quitting and 18% said that the national labor shortage has negatively affected their work and employers, according to the survey.
Why is this Happening?
While the pandemic has drawn attention to labor shortage problems across industries, pharmacy insiders were talking about the difficulties of retaining employees and reducing turnover even before COVID began.
The added stress, stagnant pay levels, longer hours, and increased workloads have all contributed to the exodus of employees. Workers at some pharmacies also have had to deal with angry or irate customers who suddenly must wait longer for their prescriptions.
Hospital workers have left their employers at a rate of more than 18% owing to these reasons, with some health sectors such as pharmacy, and specifically pharmacy technicians, experiencing turnover rates as high as 20-30%.
With a shortage of workers everywhere, the job market has become candidate driven. The COVID pandemic has made more employees reassess their career and life priorities, as well as forcing them to define how much risk they are willing to take in the face of dangers and stresses that come with their daily responsibilities.
How the Great Resignation Impacted Pharmacy
One in four workers quit their jobs in 2021. Most have opted to retire early, become self-employed, or have simply pursued better offers.
Resignations affect morale and can lead to lower productivity, as the remaining workers must pick up the slack and may struggle to share the burden of the workload in the wake of a co-worker's departure.
Exacerbating the problem is that the resignation may trigger a 'domino-effect,' leading to an exodus of workers that can leave employers in the lurch.
What Pharmacies are Doing -- and What NOT to Do
Some pharmacies, both big chains and independents, have had to shorten their operating hours or even close on some days due to the worker shortage. A few large retail chains like CVS and Walgreens have closed their stores on weekends due to employees getting sick with COVID.
Spokespersons for CVS and Walgreens do admit that while temporary closures have occurred in some store locations, these affect "only a fraction of stores."
These temporary closures and reduced hours have caused anxiety on the part of their patients and regular customers, many of whom now must wait longer for their prescriptions to get filled.
The shortage of staff and longer work hours has also made pharmacy technicians more susceptible to mistakes such as prescription errors or wrongly administered vaccines.
As an incentive to existing workers and attract new hires, chains like Walgreens have made plans to increase pay for their hourly workers in stages of up to $15 per hour by Q4 of 2022. CVS also has plans to match its competitor's pay increase as part of its plan of "investing in its team members." An entry-level pharmacy technician may earn as little as $10-$11 per hour, while certified techs can earn as much as $16 to $18 per hour, depending on experience.
During the start of the vaccination drive in 2020, Walgreens offered sign-on bonuses to technicians and pharmacists that ranged anywhere from $500 to as much as $30,000 to fill 25,000 open positions.
What Can Pharmacies Do to Handle the Current Labor Shortage?
The challenge of retaining talent is nothing new to pharmacy owners. However, the pandemic and deteriorating job conditions have only highlighted how difficult it can be.
So, what can independent pharmacies do to address the current situation?
Replacing a pharmacy technician can cost an employer more than $6,000, if they can find a replacement at all, so retaining the workers a pharmacy has is crucial.
How to Handle the Labor Shortage
It might be interesting to look at how not to manage the labor crisis by looking at efforts by some retail giants.
In what has been called a 'failure of corporate America," the largest employers, including CVS and Walgreens, have been criticized for coming up with band-aid fixes to a dire and serious situation. Walgreens has been criticized for offering its workers misguided solutions, such as allowing a relaxed dress code of jeans before giving workers necessary PPE, or granting them a $150 to $300 one-time bonus instead of granting substantial hazard pay. CVS, despite posting record profits during the pandemic, offered an increase of just $0.05 per hour in contract negotiations with most of its workers.
Concrete strategies could include:
Paying higher wages – offering higher compensation is not a guarantee that workers will not look elsewhere, but offering just the minimum for an increasingly stressful job with increased responsibilities can result in burnout, resentment, and low morale.

Offering other benefits - Workers are increasingly demanding more benefits. These may be in the form of health better insurance, IRAs, or paid time off.

Managing stress - Distributing workloads and communicating expectations can mitigate stress.

Supporting

worker well-being

- Instituting meaningful benefits programs that might include non-financial benefits that workers care about can make challenging work environments more tolerable. Examples might be encouraging taking breaks or providing flexible work schedules.
If you would like to learn more about how pharmacies can cope with the ongoing shortage of workers and learn tips from pharmacy owners themselves, join your peers in the FREE webinar, "How Can Pharmacy Owners Weather the Labor Shortage?," on April 5 at 1 PM EDT/10 AM PDT.
Sign up for the webinar here.