Chances are, you have already heard about strip packaging automation. But do you know the reasons why independent pharmacies are so eager to start an adherence packaging program?
Independent pharmacists across the United States are offering patients adherence packaging, with the goal of increasing health outcomes and boosting pharmacy profitability.
In this webinar, you'll hear from three independent pharmacy owners about how they're improving the health of their existing patients, bringing in new patients, and improving their pharmacy's bottom line with adherence packaging. They are:
Clayton Gilde, pharmacist & owner, McBain Family Pharmacy, Michigan
Bruce and Lisa Kocian, pharmacists & co-owners, Gibson Pharmacy, Texas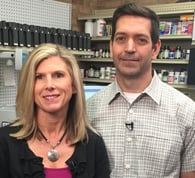 Scot Schmidt, pharmacist & owner, North Star Pharmacy, Wyoming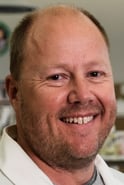 Meanwhile, webinar hosts Brady Chatfield, Director of Marketing, and Jeff Arbuckle, Vice President of Sales, provide detailed information of cash-flow and profits by strip packaging automation in the webinar.
To watch the full webinar, simply click below.
Adherence Packaging 'Tsunami'
RxSafe describes the adherence packaging trend as a 'tsunami,' because there is a large, rapidly growing population who will be retiring in the near future, and this market includes prime candidates who can benefit from adherence packaging.
"Our 'tsunami' is something that you can not only prepare for and get ahead of, but you can actually benefit from this giant wave of consumer demand," says Chatfield. Independent pharmacies that want to benefit from this developing trend, should invest in strip packaging automation before their competitors.
Recently, we have seen retail giants like Amazon and CVS Pharmacy invest heavily in adherence packaging services. Amazon acquired PillPack, an online adherence packaging company in 2018. In response to the online giant's step into the prescription pharmacy industry, CVS pharmacy released multi-dose packaging, promoting its own adherence packaging program for CVS patients.
Why are giants like Amazon investing in adherence packaging programs? It's simple. Consumer demands are shifting. "Think about all the convenience-oriented services that have popped up over the last decade," says Chatfield. "Patients want programs that are easy to use and convenient. Personalization is another big one. Having things tailored or customized to specific needs is attractive to patients," says Chatfield.
Real Results, from Real Pharmacists
Clayton Gilde, owner of McBain Pharmacy, chose to invest in the RapidPakRx. The RapidPakRx is strip packaging automation technology, that enables pharmacies to run a 30-day med cycle at the lowest possible cost.
"Our patients love that they come to our pharmacy only one time a month, it makes it easy for them and it's all coordinated and ready to go," says Gilde. Gilde knows that his patients will pick up their prescription each month, and does not have to worry about losing money on abandoned scripts.
"We usually get about seven patients per week from the PakMyMeds network," says Gilde. "Our adherence packaging patients take about 10 medications, each medication brings in about a 10 dollar profit to the pharmacy." The PakMyMeds network is a marketing program offered only to RapidPakRx customers, which helps the pharmacy generate new leads.
Scot Schmidt, owner of North Star Pharmacy and Infusion, has seen a significant growth in his pharmacy's patient base. "I would say [there are] 20 to 30 patients a month that we are adding to our adherence program," says Schmidt. The RapidPakRx uses universal cartridges, which means technicians spend less time loading the machine. With a built-in vision inspection system, North Star Pharmacy and Infusion staff is able to quickly and accurately fill prescriptions.
"Most of these patients are on 10 or more meds, so we're generating some good revenue there," says Schmidt. "Anywhere from a $200 to $400 a month, it's definitely a money maker."
Ready to Start Adherence Packaging?
If you are taking steps to get ahead of the tsunami, the RapidPakRx can help your pharmacy integrate an adherence packaging program seamlessly. The strip packaging system has an all-in-one design, which means that you do not have to worry about a separate vision inspection machine. Additionally, there is no manual tray filling station. which helps your pharmacy minimize labor costs.
If you would like to watch the full webinar and watch step by step how adherence can help your pharmacy generate profit, simply click on the video above. If you would like to learn more information about the RapidPakRx, please visit our product page or call one of our adherence experts at (877) 672-4956.