CMS recently reported to Congress that direct and indirect remuneration (DIR) fees are up 91,500% since 2010.
No, that's not a typo.
For comparison, imagine paying $2 per gallon of gas in 2010. Today, with an increase similar to DIR fees, that same gallon of gas would cost you $1,830.00!
B. Douglas Hoey, CEO of the National Community Pharmacists Association (NCPA), says: "It's completely out of control. The PBMs are pillaging pharmacies ... it's way overdue for policymakers to act."
William Holmes, Founder & CEO of RxSafe, agrees, and recently sent $25,000 to NCPA to help independent pharmacies send a strong message to their elected representatives and pass important legislation to fix DIR.
"I urge all independent pharmacy owners to contact their US senators and representatives to encourage them to pass legislation this year," says Holmes, who also contributed last year to NCPA's efforts to support the Supreme Court battle Rutledge vs. PCMA. In that landmark case, the high court ruled unanimously in favor of patients and community pharmacies, which have been fighting for years to regulate pharmacy benefit managers (PBMs).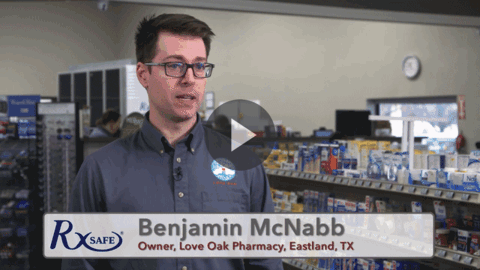 The NCPA has also filed a lawsuit against the Department of Health and Human Services to adopt new rules to eliminate DIR fees. The regulatory effort nearly succeeded in 2019, only to have it die because of opposition from the White House. The legal case against DIR fees is strong, but the lawsuit -- NCPA vs. Becerra -- will take a while to move through the legal system.
Meanwhile, NCPA has helped introduce bipartisan legislation -- S. 1909/H.R. 3554, the Pharmacy DIR Reform to Reduce Senior Drug Costs Act -- to stop this unsustainable growth in DIR.
Can't wait for a legislative fix? Click the link above to watch a video on how pharmacy owners have saved thousands on DIR, using adherence packaging to increase Star ratings.
If you'd like to support our efforts to end DIR, simply sign up for a demo of the RapidPakRx system, and RxSafe will send $500 in your name to to NCPA's legislative/legal defense fund. For more information, call us at 877-797-2332.