On April 24, nearly a year after Amazon announced that it acquired PillPack for close to $1 billion, the retail giant sent an email to Amazon Prime members introducing them to its new service.
The email, which notes that PillPack is "an Amazon company," promotes free monthly home delivery and prescription refill management — with the only cost being copays.
PillPack gained recognition for its model of delivering medications in pre-sorted dose packaging and coordinating refills and renewals. The service originally targeted people who take multiple daily prescriptions.
But now that Amazon is advertising PillPack directly to its 100 million Prime members, should pharmacy owners be worried?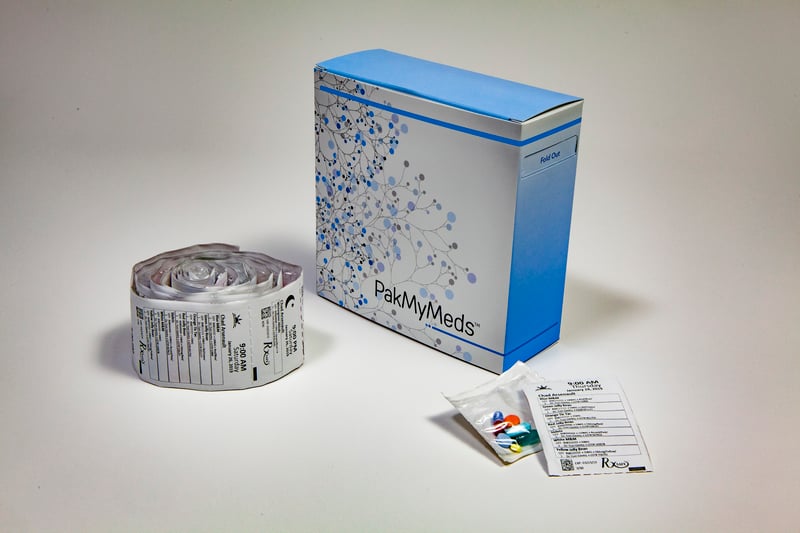 "I would definitely say I'm seeing quite a bit more [PillPack] advertising in our area," said pharmacy owner, Benjamin McNabb, in a recent interview with RxSafe. "I think they're still acclimating themselves to the pharmacy industry. So, I think we're only kind of seeing the tip of the iceberg here, what Amazon's able to do with this. How they're going to market it, how they're going to push it out. I would probably say that they haven't pushed it extensively, so I think there's still a window of opportunity to try to be first in your marketplace."
Regular readers of our blog may remember Trey Crawford's comments about PillPack, published last month, just before Amazon's email to Prime members.
"Really, in the last couple of years we started getting a lot of transfers to PillPack," Crawford stated. "We all know that Amazon is a real big player in the United States, and if you really want to compete with that giant, you have to be able to offer that for your patients so that you don't lose them."
The Carrot… and the Stick
As pharmacy owners, you know that compliance-packaged medications improve adherence, and adherence improves the health of your patients, as well as your pharmacy's bottom line. Better adherence not only means that patients refill their prescriptions more regularly, it also improves your pharmacy's Star ratings. In today's competitive marketplace, improved adherence is the "carrot" approach to growing a healthy business. Amazon -- to the extent it can woo patients away from their local pharmacy -- is the "stick."
Whether the carrot or the stick (or both) are driving you to grow your pharmacy business, you're faced with two vital questions:
How can I compete with PillPack and deliver adherence-packaged meds to my patients?
How can I afford strip packaging technology when margins are already tight?
If you're like Ben McNabb, Trey Crawford and other growth-minded pharmacy owners, you don't want to "outsource" adherence services, as they can be a huge driver of pharmacy profitability.
That would lead you to consider the purchase of a strip packaging system to use in-house. In the past, that would mean buying a very large, antiquated system designed for hospitals and institutions focused on a "central fill" model, with warehouse-like buildings buzzing with multiple technicians and pharmacists. These automated systems, with vision inspection, plus the inventory to fill them, cost more than $300,000. These types of systems also required hundreds of calibrated cassettes, one for each NDC, and the cassettes quickly become obsolete and need to be replaced as new generics are introduced every day.
Today, there's RapidPakRx™, the first-ever system for adherence packaging designed specifically for retail pharmacies to fill a 30-day med cycle at the lowest possible cost. RapidPakRx:
Only requires one technician to run
Is less costly to acquire and maintain (about half the cost of competitors)
Says "goodbye" to hand-filled exception trays and constant rework
Makes verification easy with built-in, 3-step machine-vision verification technology
RapidPakRx runs 20 "smart" bulk-loaded universal cartridges that dispense any oral solid medications, such as gel caps, half tabs, capsules, tablets, new generics, supplements, vitamins — even OTC medications, etc. — without calibration.
Cash flow management is key
RapidPakRx is clearly more affordable than competing strip packaging systems. However, you might be wondering how you can justify a large capital equipment purchase for adherence automation. In other words, what does it cost and how do you pay for it?
Introducing RxSafe's cash-flow calculator for adherence strip packaging.
This simple tool allows you to input the number of new adherence patients you will need to ensure your strip packaging technology pays for itself.
The math is fairly simple. For the typical pharmacy, adding just 10 new patients per month will enable you to cover your monthly lease on a RapidPakRx in as little as three months.
For example, by using the calculator, you'll find that 30 patients, averaging 10 scripts per month and $10 in profit per script, equals $3,000 in profit per month. Note: that's profit, not revenue. So the profits from your adherence program, in just three months, would pay for the technology that underpins your adherence offering.
Adding just 10 new adherence patients per month, you could add $100 in new profit, per patient, per month, or about $1,200 in new profit, per patient, each year. After your adherence packaging system is paying for itself, the profits really begin to add up. With 100 patients, you'd be looking at $120,000 in new profit per year.
RxSafe is your marketing partner
Now, you may be saying to yourself, "All that sounds great, but it's easier said than done." That's true. However, based on the experience of RxSafe customers, it's achievable. In fact, many of them have added 15 or even 20 new adherence patients per month.
Don't take our word for it. Ask RxSafe customer, Ben McNabb. In 2016, starting from scratch, Ben was able to get to 200 adherence patients in his first year, and doubled that to 400 adherence patients by the end of his second year. So we believe 100 new patients in your first year is very doable. For his achievements, Ben received the Outstanding Adherence Practitioner award from the NPCA in 2018. By the way, the NCPA award's previous recipient, independent pharmacy owner Andrew Finney, also uses RxSafe strip packaging technology.
How did they do it? They followed a plan. And RxSafe has developed a "done-for-you" marketing plan, based on our customers' practical experience, to help you market your new adherence program. In effect, RxSafe becomes your marketing partner. And we show you how, every step of the way. Our comprehensive PakMyMeds™ kickstart program will get your adherence marketing up and running.
Introducing PakMyMeds Network
In April, RxSafe launched PakMyMeds Network, which takes advantage of GeoMarketing to drive new adherence patients to your store. PakMyMeds Network will advertise -- in up to a 50-mile circle around participating pharmacies -- to patients who could benefit from improved medication adherence and/or are searching for adherence packaging services. PakMyMeds Network is available, for a limited time, to all pharmacy owners who purchase a RapidPakRx system.
With PakMyMeds Network, you'll receive a free listing on PakMyMeds.com, where patients near you will be able find adherence packaging services close to home. To help get you started, RxSafe will also pay for your first 90 days of targeted Google and Facebook advertising, at no cost to you. PakMyMeds Network is designed to jumpstart your new patient acquisition (and improved cash flow).
Use these links to learn more about RapidPakRx and PakMyMeds, or call 877-797-2332 now to speak with an adherence automation expert.