It's no secret that pharmacy is big business, but it's not an *easy* business… even for the "big guys." Here's a run-down of some recent news from the biggest names in the industry.
PillPack Founders Depart Amazon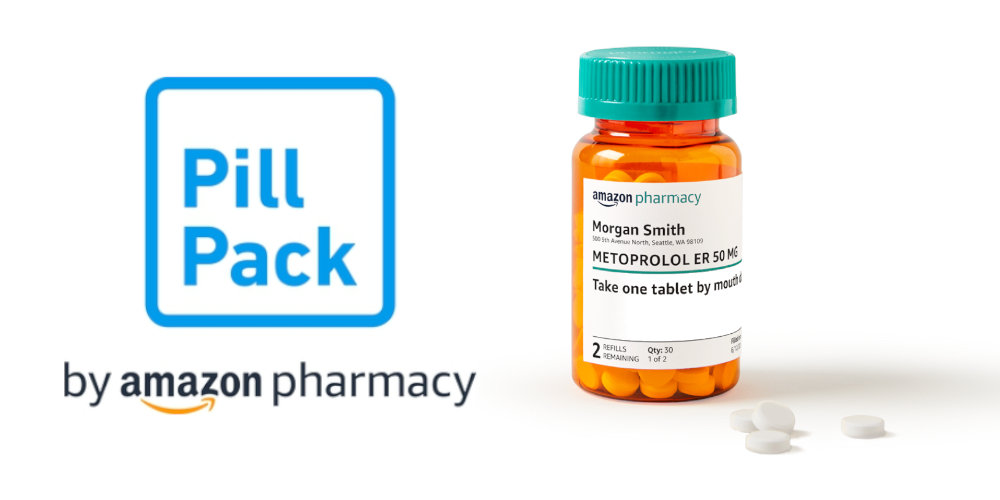 Pillpack logo and vial (Images from PillPack.com)
In a move that Amazon leadership called "bittersweet," PillPack co-founders TJ Parker, RPh, and Elliot Cohen announced they will leave Amazon by the end of September. The two played a major role in Amazon's recent expeditions into healthcare – and pharmacy in particular – when the company bought PillPack in 2018 for about $750 million.
Parker and Cohen started PillPack in 2013. For the past 4 years, Parker and Cohen helped engineer the launch and voyage of Amazon Pharmacy, which organizes and delivers prescription meds in the U.S. Despite their efforts, Amazon has gained very little market share in the pharmacy sector.
"I'm writing to let you all know that Elliot and I are moving on from PillPack and Amazon at the end of the month," said Parker in a statement. "Out of everything, it's the people that we met along the way and that joined us on this journey that we'll remember most fondly, and we'll miss you all."
Amazon shook up its health leadership prior to Parker and Cohen's recent announcement. Last December, the company promoted its former Prime chief Neil Lindsay to head up its health efforts. John Love, who previously served as a vice president in Amazon's Alexa division, was named vice president of Pharmacy and PillPack in January.
In a memo to Amazon team members last Monday, Lindsay called the departure of Parker and Cohen "bittersweet" and thanked the PillPack founders for developing strategy "to help improve the customer health care experience."
"Driven by their vision and customer obsession, the PillPack business and capabilities became the foundation of Amazon Pharmacy," Lindsay said.
Walgreens Pays Up for Shields Specialty Rx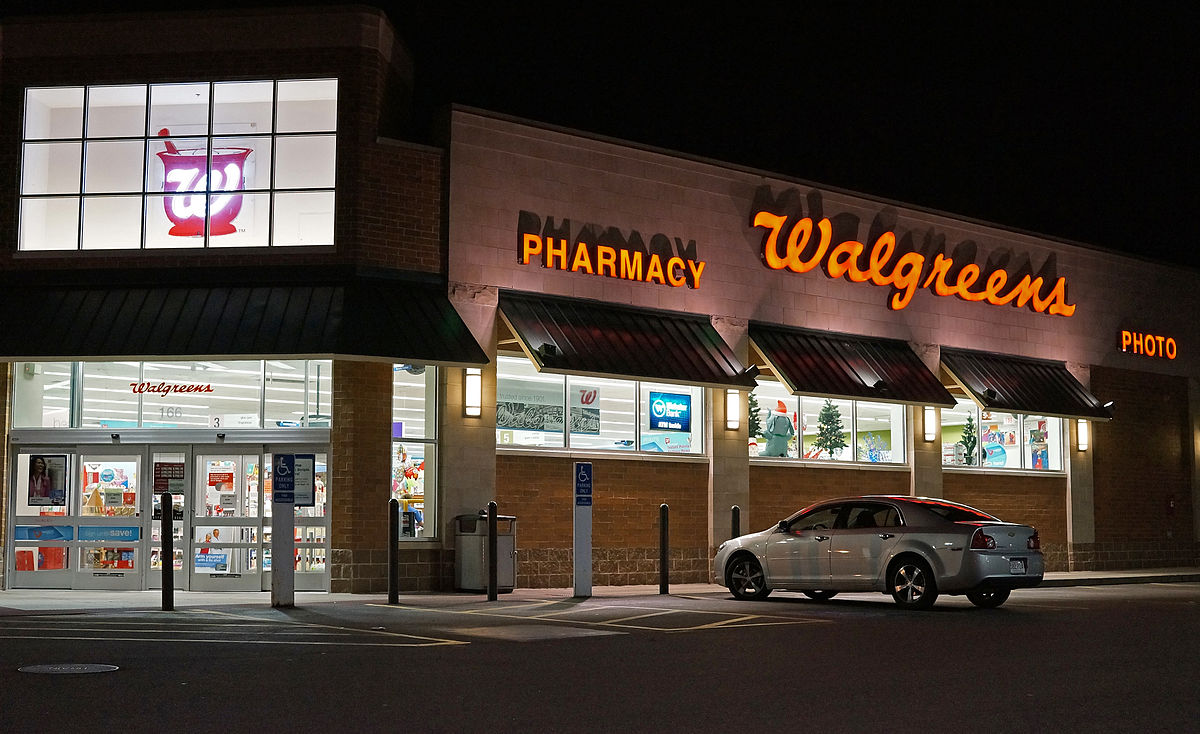 Walgreens store photo from https://commons.wikimedia.org/
Meanwhile, Walgreens Boots Alliance is ponying up for the rest of specialty pharmacy company, Shields Health Solutions, for $1.37 billion.
The drugstore chain recently announced it plans to acquire the remaining 30% stake of Shields from original equity holders in the specialty pharmacy company, which include private equity firm Welsh, Carson, Anderson & Stowe, as well as company founder and board chair, Jack Shields.
"Our full acquisition of Shields will complete another major milestone as part of our consumer-centric healthcare strategy to drive sustainable long-term growth, and we are very pleased with our partnership and integration with Shields," said Walgreens CEO Roz Brewer. "We can now make further progress on our strategy through Shields' integrated model, increasing our value to health systems, expanding access to payor partners and supporting improved outcomes and lower costs."
Shields has roughly 80 health system partners, which represent about 1,000 hospitals nationwide, serving more than 1 million patients, the companies said. The Shields brand will "continue as a distinct business" after the transaction, according to Walgreens.
"John Lucey, co-founder and current president of Shields, will lead the organization as CEO of Shields, and current Shields CEO Lee Cooper will take on a new executive role within WBA," the company said in a statement.
Walgreens made its first investment in Shields in 2019. The deal for the remaining shares is expected to close by the end of 2022.
Amazon "Opts Out" of Telehealth
In other Amazon news, the company announced it is shuttering its telehealth service, dubbed Amazon Care, by Dec. 31 this year. The e-commerce behemoth decided "after months of careful consideration" that the service wasn't a good long-term fit for the "large, enterprise customers" Amazon was targeting, said Amazon Care lead Neil Lindsay.
Amazon Care was launched in 2019, originally designed as a pilot program for the company's Seattle-area employees. The service provides virtual urgent care visits and free telehealth consults, in addition to paid, in-home visits from nurses to administer testing and immunizations. In February of this year, Amazon Care was rolled out to employees nationwide, as well as to other client companies.
Amazon hasn't given up on healthcare, however. Last summer, Amazon acquired boutique primary care provider One Medical for $3.9 billion, and is reportedly bidding for home health services provider, Signify Health, according to the Wall Street Journal.
Below is an excerpted memo to Amazon employees:
Health Services team,
We are working on an important, missionary opportunity. Our vision is to make it easier for people to access the health care products and services they need to get and stay healthy. We know accomplishing this won't be easy or fast, but we believe it matters.
One of the ways we've worked towards this vision for the past several years has been with our urgent and primary care service offering, Amazon Care. During that time, we've gathered and listened to extensive feedback from our enterprise customers and their employees, and evolved the service to continuously improve the experience for customers. However, despite these efforts, we've determined that Amazon Care isn't the right long-term solution for our enterprise customers…
This decision wasn't made lightly and only became clear after many months of careful consideration. Although our enrolled members have loved many aspects of Amazon Care, it is not a complete enough offering for the large enterprise customers we have been targeting, and wasn't going to work long-term.
Our work building Amazon Care has deepened our understanding of what's needed long-term to deliver meaningful health care solutions for enterprise and individual customers. You've heard me say it before, but I believe the health care space is ripe for reinvention, and our efforts to help improve the health care experience can have an immensely positive impact on our quality of life and health outcomes… As we take our learnings from Amazon Care, we will continue to invent, learn from our customers and industry partners, and hold ourselves to the highest standards as we further help reimagine the future of health care.
Sincerely,
Neil
What's your take on these recent goings-on? Got a news tip or topic for our blog? Leave it in the comments section below!