May is National Mental Health Month. This month, RxSafe continues its new blog series, entitled: "How adherence helps with __________ (fill in the blank)."
This month's focus: depression.
Our blog series is designed to give pharmacists and pharmacy owners the latest data on adherence, and how it can help your patients' health -- and your pharmacy's bottom line.
In the U.S., for every person who took an anti-depressant in 1987, there are now more than five such people. The costs to treat depression have risen to more than $100 billion annually in this country. Worldwide, there are more than 350 million people who are affected by depression.1 Depression and anxiety are common in medical patients, and are associated with diminished health status, increased healthcare utilization, and substantially lower quality of life.2
Making matters worse: comorbidity
Exacerbating the condition, depression is associated with poor adherence across a range of chronic diseases.3 In addition, there is a consistent link between depression and non-adherence, which keeps patients from properly managing chronic conditions. Chronically ill patients with depression have 76% greater odds of non-adherence.4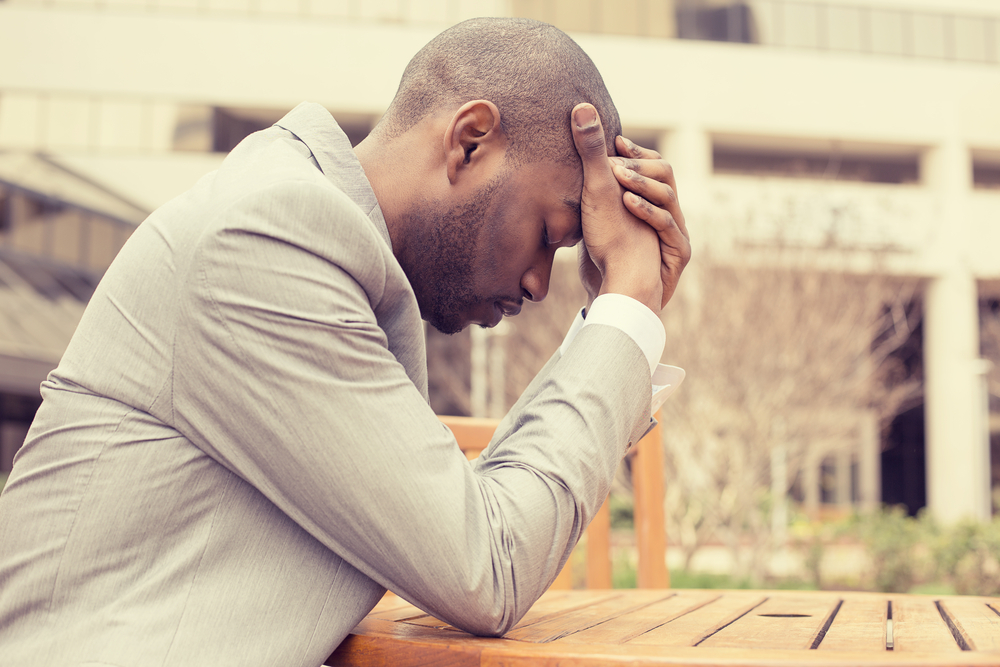 Adherence is a problem for depressed patients, even if they don't have other chronic conditions. One study found that depression results in an average of 8 million ambulatory care visits per year.5
Unfortunately, about 50% of depressed patients prematurely discontinue antidepressant therapy. Depression and non-adherence are linked; each has the potential to lead to the other. As a primary or secondary condition, depression can be difficult to effectively treat, and doctors and caregivers should be aware of the vital role of medication adherence.6
The good news is, with respect to depression, studies have shown that improving adherence increases treatment response rate7 and decreases yearly medical costs.8
We know adherence works... but where do you start?
We know that improved medication adherence works. Your patients refill their prescriptions more regularly, which improves their health, as well as your pharmacy's profitability.
But how do you make an adherence program work at your independent retail pharmacy? If you've ever considered strip packaging to improve patient adherence, you've probably heard about several problems:
It's expensive. Most systems, plus the inventory to fill them, cost more than $300,000.
The "exception" is the rule. You often end up hand-filling "exception" trays because the strip packaging system can't store all the different types of NDCs; and cassettes don't match today's new generics. Cassette calibration becomes a huge logjam.
Rework is a killer. To correct errors that find their way to the pouch, you have to cut open defective pouches, refill them by hand and tape the pouches back together.
Verification is cumbersome. It's time-consuming for pharmacists to manually inspect hundreds of multi-med pouches. You can buy a bulky "add on" inspection unit … but that takes up additional space and is extremely expensive.
That's why RxSafe designed RapidPakRx™
RapidPakRx is the first-ever system for adherence packaging designed specifically for retail pharmacies to fill a 30-day med cycle at the lowest possible cost. RapidPakRx:
Is less costly to acquire and maintain (about half the cost of competitors)
Says "goodbye" to hand-filled exception trays and constant rework
Makes verification easy with built-in, 3-step machine-vision verification technology
RapidPakRx runs 20 "smart" bulk-loaded universal cartridges that dispense any oral solid medications, such as gel caps, half tabs, capsules, tablets, new generics, supplements, vitamins — even OTC medications, etc. — without calibration.
And now, for a limited time, customers that purchase a RapidPakRx system will be automatically enrolled in the PakMyMeds Network. PakMyMeds Network is a new, no-hassle solution to connect independent pharmacy owners with local patients who want an easier way to take their medications.
Using sophisticated GeoMarketing, online/mobile ad networks and social media, PakMyMeds Network will advertise -- in a 50-mile circle around participating pharmacies -- to patients who could benefit from improved medication adherence and/or are searching for adherence packaging services. Patients who opt-in will then be connected with a partner pharmacy in the PakMyMeds Network.
For more information on Mental Health Month, visit www.mentalhealthamerica.net/may.
To learn more about the RapidPakRx system, visit our product page, schedule a demo with your salesperson, or call now at 877-797-2332.
Sources: 1-WHO, depression fact sheet, 2016; 2-Archives of Internal Medicine, 2000; 3-Journal of General Internal Medicine, 2011; 4-Rand.org, 2011; 5-National Center for Health Statistics, CDC, 2016; 6-Innovations in Clinical Neuroscience, 2012; 7-British Journal of Psychiatry, 2002; 8-Risk Management and Healthcare Policy, 2014