As the healthcare landscape evolves, reimbursements from Medicaid and Medicare are moving away from fee-for-service to pay-for-performance, leaving independent pharmacies to define what performance means. In order to help them, the Centers for Medicare and Medicaid Services, or CMS, started its five-star rating system to measure the quality of health plans so that customers could make informed decisions about which to choose. The system and the changing reimbursement landscape make it very important for independent pharmacies to look for ways to increase their star ratings so that their customers will enjoy improved outcomes and the pharmacy can attract new customers and keep existing ones.
Benefits of Increasing Star Ratings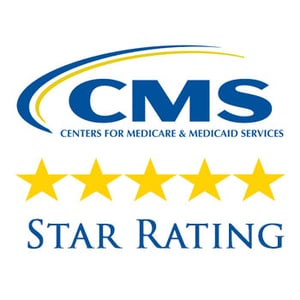 CMS rates health plans rather than pharmacies directly, but the health plans themselves evaluate the medication management services of pharmacies and assign their own ratings to them. Health plans are driven to improve their own CMS quality ratings because highly-rated plans are eligible for increased bonuses, can charge higher premiums and can market their plans year-round. Health plans rate pharmacies according to their adherence to the CMS rating system so that they can modify their preferred networks and recommend pharmacies to their customers. This means that more highly rated pharmacies can enjoy more patients and increased revenues through these referrals.
Areas in which Pharmacies are Affected
There are several areas in which pharmacies are affected by the CMS star-rating system. Health plans look at the systems that the pharmacies use to help increase patient adherence in the management of chronic diseases. The RxASP system is an option for adherence strip packaging to help patients to adhere better to their prescriptions while they are taking multiple medications each day. This measurement is used to look at adherence with oral diabetes medications, statins and medications for hypertension.
Pharmacies are also assessed on their efforts to promote medication safety while identifying gaps in the patients' therapy. This includes looking to make certain that patients with diabetes are taking the right kinds of blood pressure medications and that elderly patients who are prescribed high-risk medications are using them appropriately.
Medication therapy management is another area that is evaluated by health plans when they assign ratings to pharmacies. This includes such things as the pharmacy's comprehensive medication completion rates, watching for drug interactions and making certain that inappropriate doses of oral diabetes medications are not prescribed and that patients taking antiretroviral medications for HIV adhere to their prescriptions.
By adding systems as the RxSafe 1800 and the RxASP 20 to your pharmacy, you can help to increase its efficiency, decrease errors and improve patient adherence. All of these improvements can lead to better outcomes for your patients while also increasing your pharmacy's bottom line. To learn more, contact RxSafe today.