As a retail pharmacy owner, you've probably heard of the DSCSA, or Drug Supply Chain Security Act. Maybe you've even read our helpful DSCSA FAQ for pharmacies, which we published on this blog in February.
In any case, here's a quick update. DSCSA was signed into law in November 2013, as part of the Drug Quality and Security Act. The law's primary aim is to standardize and streamline traceability of drugs inside every link in the nationwide supply chain, from manufacturers to pharmacies and everything in between. Before this federal law was passed, those in the drug supply chain had to meet state regulations, some of which were complex and varied from state to state. DSCSA replaces state laws with a unified set of requirements for all prescription drugs in the U.S.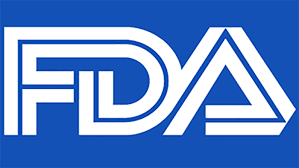 The law is intended to protect patients from suspected unapproved, illegal, contaminated, potentially harmful, and/or counterfeit drugs. Thus, consumers at the end of the drug supply chain will benefit from DSCSA's mandated identification, reporting, recall, and removal of any unapproved medications that may occur, down to the level of individual salable units. Toward that end, the DSCSA requires that all pharmaceutical manufacturers begin including a product identifier on prescription drug packages and cases.
DSCSA timeline
The FDA originally required manufacturers to have product identification in place last November; however, the FDA delayed enforcement of the law until November 2018, giving manufacturers an extra year to comply. That means, as of Nov. 27, 2018, pharmaceutical companies will be required by law to serialize individual packages of drug products using a GS1 Global Trade Item Number® (GTIN®) or an FDA National Drug Code (NDC), serial number, lot number, and expiration date — and embed this information in a 2D barcode. Both pharmaceutical manufacturers and repackagers must comply with the new product ID standards by Nov. 27. Wholesalers must comply with DSCSA by November 2019, and distributors' compliance date is November 2020.
Due to the size and scope of the law's requirements, the U.S. Food & Drug Administration (FDA) is using a phased-in approach to DSCSA compliance. The law will roll out over a period of 10 years, giving the entire supply chain until 2023 to be fully compliant. Do I need to worry about DSCSA?
As a pharmacist or pharmacy owner, how does DSCSA impact you? The good news is, if you have an RxSafe 1800 system, you are already compliant with DSCSA. That's because the RxSafe tracks the DSCSA product identifier (i.e., NDC code, lot number, and expiration date) at the time the bottle is loaded into the system. DSCSA compliance is already included in the RxSafe 1800 workflow and database. With the RxSafe 1800 in place, pharmacies are immediately on the easy pathway to meeting the DSCSA regulations.
That's well and good, but what if your pharmacy doesn't have an RxSafe 1800? Below are some action items you can follow.
How can pharmacies prepare for DSCSA?
Familiarize yourself with the DSCSA

law

, implementation

plan

, and the FDA's

draft guidance

, which was published in May.

Pharmacists, or "dispensers" under the DSCSA, need to know

their responsibilities

under the law to protect patients from receiving harmful drug products. That means confirming the registration of manufacturers and repackagers, as well as checking the licensing of drug wholesalers and third-party logistics providers.

Receive, store and provide product tracing documentation. Again, this is done automatically by the RxSafe system. If you're not using RxSafe, the law still requires drugs to be traced as they move through the supply chain. Pharmacies must only accept prescription drugs that are accompanied by three pieces of product tracing documentation — transaction information, transaction history, and transaction statement (these data pieces are also known as the "3 T's" of DSCSA).

Investigate and properly handle suspect and illegitimate drugs. DSCSA requires pharmacies to have a process to investigate and respond to suspected unapproved drugs, including medications that may be or have evidence that it is counterfeit, diverted, stolen, intentionally adulterated, or unfit for distribution. Pharmacies must also take steps to quarantine suspect prescription drugs to determine if they are illegitimate.
If you suspect any drugs in your store are illegitimate, the FDA says you should work with the manufacturer and take specific steps to ensure patients do not receive the illegitimate drugs. Pharmacies must also notify FDA and the trading partners they bought the drug from and sold the drug to, according to DSCSA regulations.
Challenge vs. opportunity
"At RxSafe, we believe independent retail pharmacies can either see DSCSA as a problem, or an opportunity to better serve patients," says William Holmes, Founder and CEO of RxSafe. "The message is: don't panic. You have time to comply with this new law. With our technology, RxSafe is leading the way for customers who want to 'future-proof' their business and take advantage of the benefits of RxSafe's item-level tracking, real-time inventory and unparalleled accuracy, to make their business more profitable while improving patient safety."
To learn more, visit the RxSafe 1800 product page, register for a live demo, or call 877-797-2332 to speak to an automation expert today.