RxSafe will be exhibiting at ThoughtSpot 2017 on July 19-22 at Mandalay Bay in Las Vegas, Nevada. Come see us if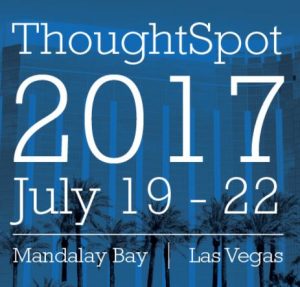 you plan to attend the convention. You can view the RxSafe 1800 first-hand, and learn how it can save your pharmacy both time and money. Learn how to serve your patients better with a personal demonstration. RxSafe can free up your employees to spend more time providing customers with the human interaction they desire.
Meet the Team Behind RxSafe
At ThoughtSpot 2017, our team will be demonstrating the RxSafe 1800 and other pharmacy automation solutions. After seeing it in action, you'll get to know how it tracks inventory and we'll help you learn how you can recover your investment in RxSafe in as little as one year. Our team can also answer any of your questions in person. We believe there is no better way to get to know our system than to see it with your own eyes.
Why You Should Attend ThoughtSpot 2017
In addition to getting to know more about RxSafe, ThoughtSpot offers a gathering place for many players in the pharmaceutical industry, catering particularly to independent community pharmacies. You will be able to learn more about "best practices" in the pharmacy business, as well as receive helpful information on how to provide top-notch customer service while also increasing revenue. In addition, ThoughtSpot 2017 is a lot of fun. As you mingle with your industry colleagues, you can enjoy entertainment such as The Band Perry as they sing on the "beaches" of Mandalay Bay. If that's not enough, this year's conference takes place in Las Vegas, an area that is brimming with fun things to see and do. Why not take a few days to both learn and play?
We hope to see you at ThoughtSpot! Come visit our booth and meet the team. You'll be glad you did.