Update: RxSafe is pleased to report that the NCPA Virtual Fly-In was a huge success! Hundreds of pharmacy owners were able to meet directly with congressional representatives, including leaders of major House and Senate committees, to support passage of drug pricing legislation, including DIR reform and measures to curtail PBM abuses. Learn more about NCPA's 2021 advocacy plans here.
For years, independent pharmacists have fought for PBM transparency and pharmacy choice. Last December, Rutledge vs. PCMA gave pharmacists across the country hope that PBMs can be subjected to state regulation - something long overdue. This major win only came after the relentless push from independent pharmacists and allies to encourage legislators to act.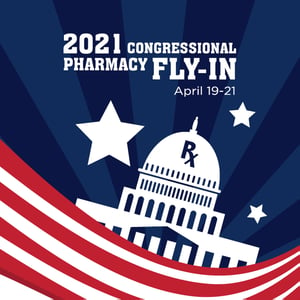 The fight is not over.
In fact, it's just beginning.
NCPA continues to ask legislators to prioritize pharmacy issues and hopes to push for more PBM transparency and accountability across the country. This year, NCPA will be hosting virtual meetings to provide a platform for independent pharmacists to share experiences with members of Congress and connect with other pharmacy owners. Independent pharmacists will have the opportunity to express their concerns from the safety and comfort of their home - and its FREE!
RxSafe is proud to sponsor the 2021 Fly-In, and hopes to see positive legislation introduced to help support independent pharmacists. If you are interested in making sure that your voice is heard, please visit the NCPA website to register today.