If you're looking to differentiate your pharmacy from the competition and grow your business in 2023, you have probably heard about all the doors that adherence packaging opens.
Bringing on new LTC facilities that want the convenience of pouch packaging
Increased Patient Adherence - which leads up to 40% more revenue per patient
Custom Supplement Packs that add profitable, cash-based revenue to your pharmacy
BUT, can you afford investing in this technology?
At RxSafe, we want to give you transparent numbers so you can make the decision for yourself.
Revenue Source #1: LTC & Medical at Home
Many pharmacies buy our RapidPakRx because an LTC or group home has reached out and wants to bring over its beds, if the pharmacy can provide pouch packaging.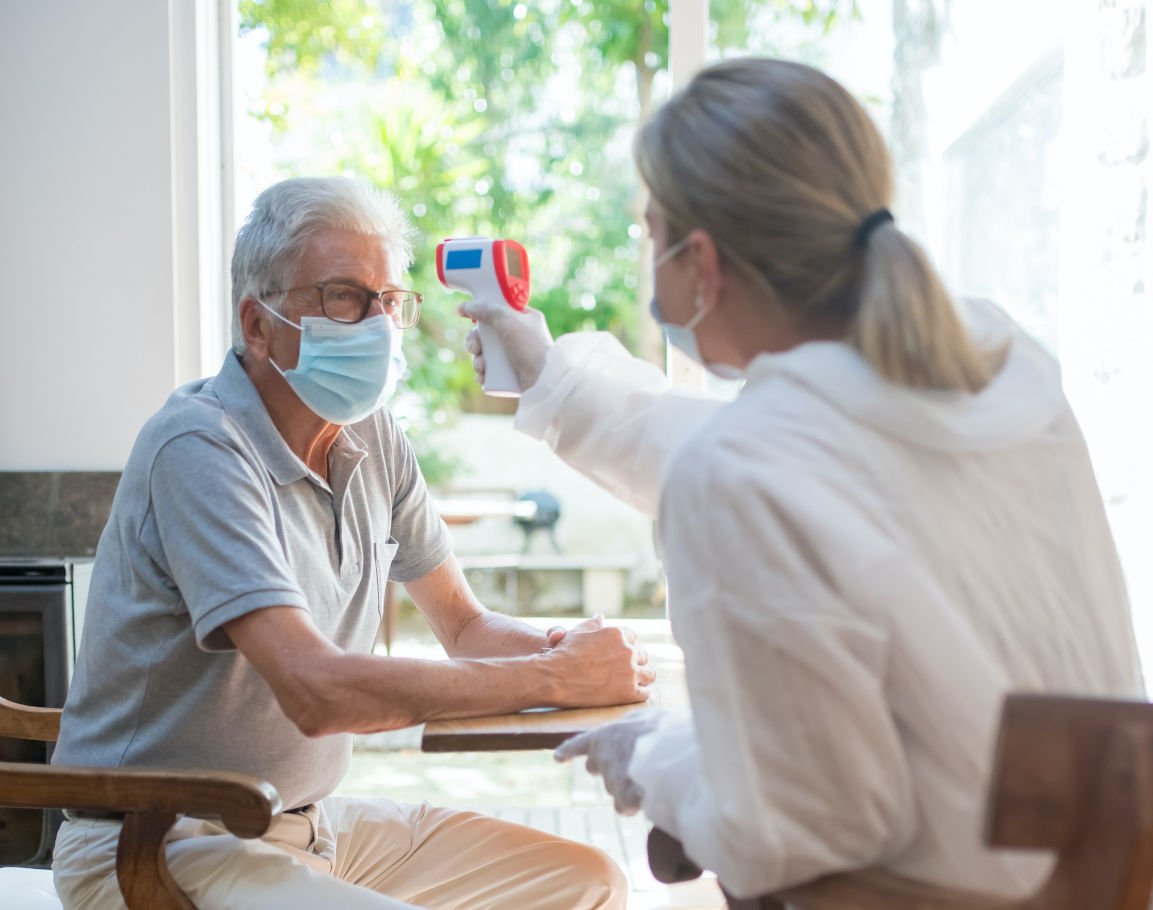 "What about my pharmacy? I don't work with any LTC facilities, but I would like to."

We built out a Pharmacy Business Development team just for this.

As a customer of RxSafe, our team will schedule an on-site visit where we will canvas your local LTC opportunities. Over the course of the 2-3 days together, the average pharmacy ADDS an extra 50 NEW patients within 6 months.
We find the opportunities, show you how to land their business, and coach you through any questions you might have. We've done this for 100+ pharmacies in 100+ markets all over the country.

If that's not enough, through Gerimed you can avoid DIR fees by providing adherence packaging for your home-bound patients as well.

By adding 50 new patients taking, on average, 8 medications/month, the increase in gross profit would be greater than $4000/month.

That's about $50,000 per year…and that's only one of the many ways you can generate extra profit with the RapidPakRx.
Revenue Source #2: Increased Patient Adherence
We all want our patients to be healthier. Over the years of seeing the same patients every month, you build a deep bond, which may even develop into a friendship in some cases.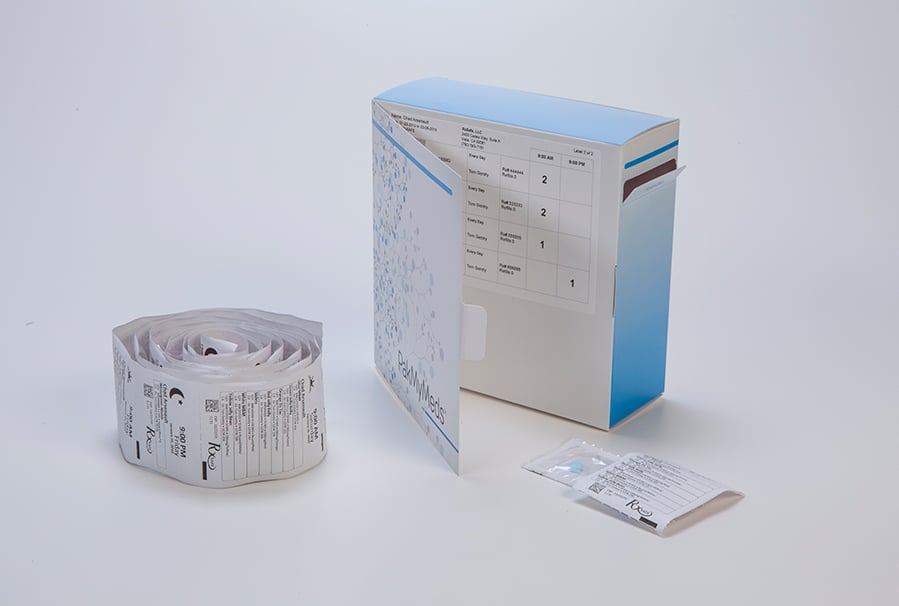 One of the biggest issues that leads to increased hospital visits and unnecessary pain is the lack of medication adherence.

NCPA reports that the average patient picks up only 7 out of the 12 possible monthly refills per year.

That 42% (5 missed months) means poor adherence, poor health outcomes, and 42% less revenue (and more importantly, profit per patient).

Take your annual revenue & gross profit and multiply it by 1.42. What would you do with 42% more profit?

Increasing your patients' adherence helps the health of your patient and the health of your pharmacy's finances. Win win.

Take that extra profit and add it to the $50,000 of more profit from Revenue Source #1.

We're looking pretty good, aren't we?
Revenue Source #3: Custom Supplement Packs
Nutraceuticals from companies like Orthomolecular, Pure Encapsulations, Ananda, and others are terrific, high-margin revenue sources for pharmacies.

If you want to differentiate your pharmacy from online options that have these same products, or other local options that carry these professional brands, take note: many of our customers have turned to vitamin packs.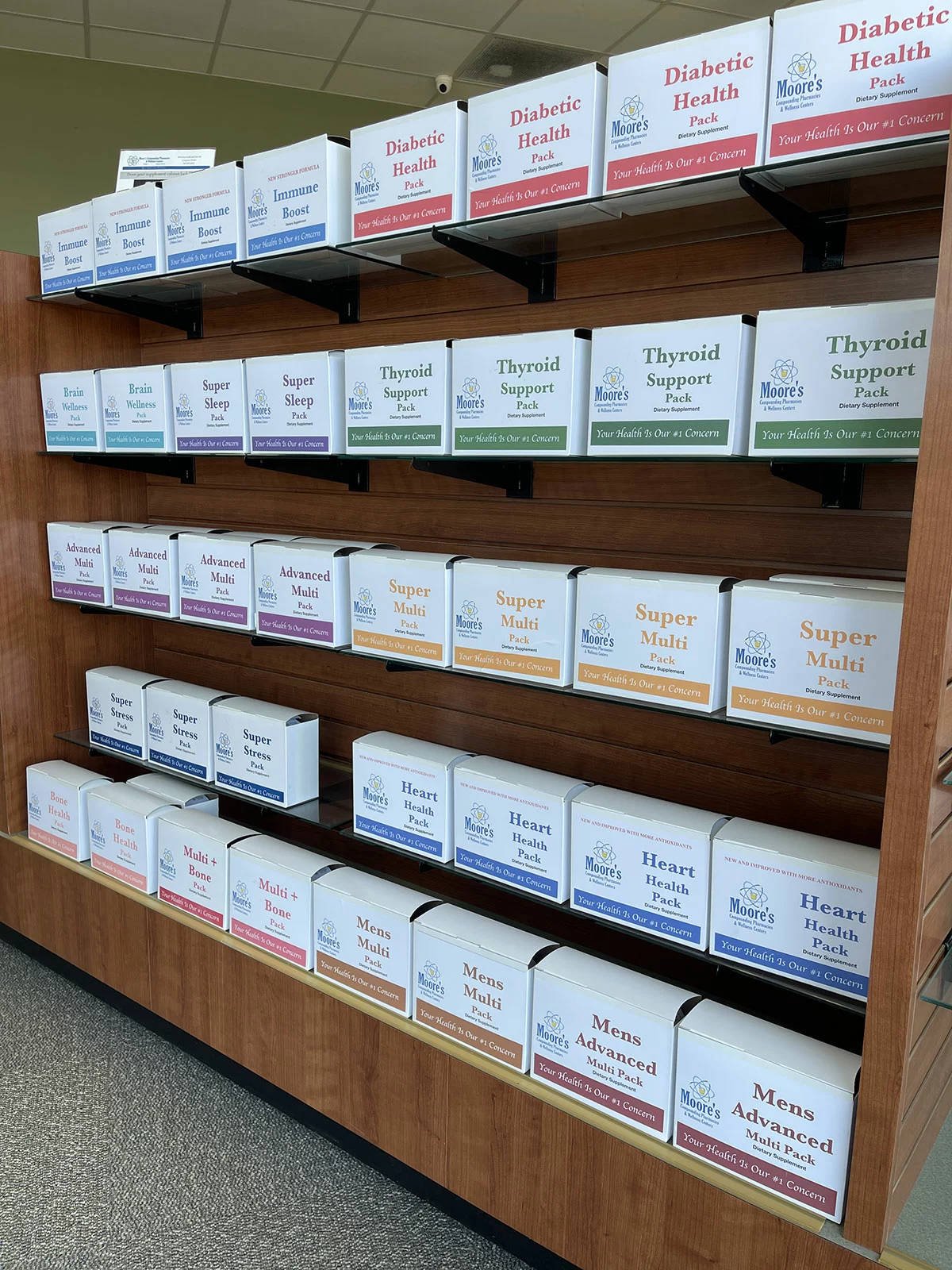 Vitamin Packs from Moore's Compounding (photo courtesy of Moore's website)
Here are a few reasons why:
With a pack, you can create custom vitamin regimens for your patients in convenient pouches. Instead of multiple bottles that range from 30–90-day supplies, your patients don't have to juggle multiple bottles to get their daily vitamins.
If two or more local businesses carry the same brands, why would patients come back to you? But with pouches, you will likely be the only option. This creates a natural buffer around your supplement sales because they can only get the pouches from your pharmacy.
Few have done this more successfully than our RapidPakRx customer Kelby Gorman, of Moore's Compounding Pharmacy. His supplement business has generated over $30,000/mo in additional revenue, with much of that coming from his Vitamin Packs.
Adding It All Up

Between just these three paths, not only can you differentiate your pharmacy and improve your patient health, but you can also increase your gross profit.

These opportunities have helped many pharmacies grow their revenue by $500,000-$1,000,000/year and their gross profit by $50,000-$150,000 per year.

This will more than pay for the cost of the technology.

If you're serious about growing your pharmacy, this is the ONE tool you can add to your pharmacy that can grow your LTC, OTC, and total scripts.

Get in touch with RxSafe in the form below, and let's make you our next success story.