Devotees of this blog know that we primarily focus on independent pharmacy owners, because they make up the lion's share of business here at RxSafe. But you may not know that we have a long history of supplying automation solutions to hospitals and health systems across the globe, even in Qatar, where the current FIFA World Cup matches are being contested. Closer to home, RxSafe has installed pharmacy robots in more than half of the top 20 hospitals in the US, as designated by US News & World Report magazine. Some of those installations have been there for the better part of a decade. Our robots are built to last.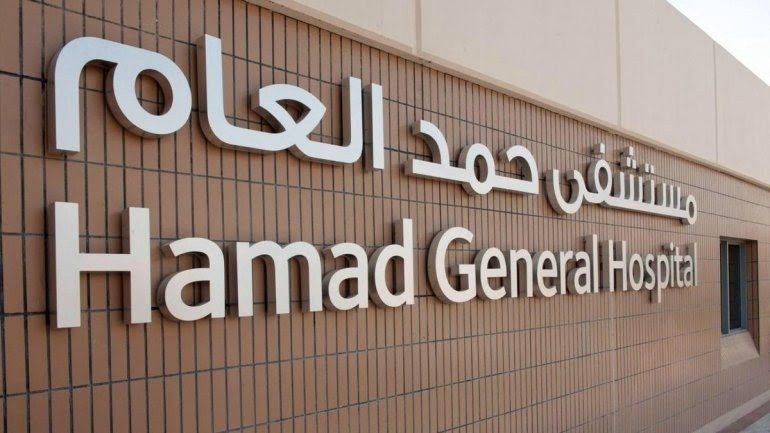 The Hamad General Hospital in Doha, Qatar has RxSafe automation products
Having said that, it may come as no surprise that we attend the American Society of Health-System Pharmacists (ASHP) Mid-Year Clinical Meeting & Exhibition every year in December, and this year was no exception (although there was only a "virtual booth" option during the pandemic).

For all their size, depth and breadth of services, outpatient hospital pharmacies encounter many of the same challenges that retail pharmacies battle every day: staffing issues, patient compliance struggles, inventory control problems, labor-intensive PV1 and PV2 activities, and the list goes on.

This year's ASHP Midyear took place Dec. 5-7 in Las Vegas, where more than 20,000 pharmacy professionals and students gathered to exchange their pharmacy expertise and ideas, and to learn about innovation and trends in hospital/health system pharmacy.
RxSafe's Booth #2047 displays pharmacy automation solutions including the RapidPakRx compliance packaging system, the RapidCardRx blister-card filling robot, and the RapidCountRx automated vision verification system for PV1, PV2 and pill counting.
Through the conference, RxSafe's team saw several recurring themes:
Improving medication safety. Hospitals are always pushing the envelope on new processes and tools to ensure the right patient gets the right med, in the right dosage, at the right time. Whether it's accuracy and speed of filling scripts via the RxSafe 1800, or the three-step machine vision verification provided by the RapidPakRx, pharmacists want to be 100% confident they're doing everything they can to minimize errors and rework.
Serving new patient segments. Healthcare is not immune from business pressures to diversify revenue sources. Thus, we see many health systems stepping up efforts on long term care (LTC) and meds-to-beds programs. RxSafe's medication compliance systems, including the new RapidCardRx, are helping to solve the challenge of scaling up blister card filling operations.
Achieving higher output/accuracy on inpatient repackaging. Unfortunately, it's not always possible for hospitals to use manufacturer-packaged, unit-dose medications for every patient. The manual process required to overcome this problem is both labor-intensive and error prone. Again, RxSafe's automation and machine vision verification is a game-changer here.
"It was great to be back at ASHP 2022! At the RxSafe booth, we met with hundreds of pharmacists who share a common goal: improving patient health, practicing at the top of their license and creating operational efficiencies," said Matt Gilbert, Director of Business Transformation at RxSafe. "Many of these pharmacists are utilizing older, inefficient and less accurate pharmacy automation solutions. They're looking for cutting edge technology and a true partner in the industry. As a privately-owned, agile technology organization, RxSafe is the right choice to lead their automation revolution."
Interested in learning more about RxSafe's world-class pharmacy automation solutions? Get in touch with Matt Gilbert or contact one of our sales team at (833) 791-1772.

We're already looking forward to ASHP 2023, and would like to thank ASHP for hosting another incredible Midyear meeting.