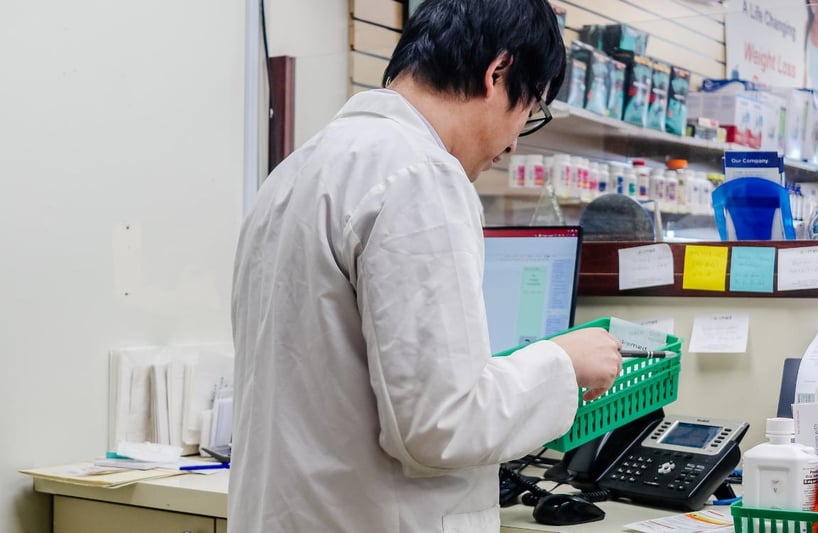 At the time of writing this article, there are nearly 6,500 jobs for pharmacists on Zip Recruiter labeled 'remote.'
The jobs listed include postings for remote pharmacists, clinical pharmacists, remote case management pharmacists, remote clinical pharmacist consultants, and other similar jobs.
One description for a remote clinical pharmacist reads: "a remote typical office environment, with minimal exposure to excessive noise or adverse environmental issues," while another posting mentions equipment and software are "provided."
With no seeming shortage of remote jobs for pharmacists around the country, clearly a shift has happened in working environments three years on from the height of the pandemic.
But is this a sign of things to come?
The push for remote pharmacist jobs
The Coronavirus pandemic has caused some companies to completely rethink how they do business.
From temporary furloughs to permanent workforce reductions, to staggered work shifts to remote work, management was forced to adapt to the uncertainty of operating with minimal staffing and most workers not seeing their colleagues in person.
Pharmacies were no exception.
The COVID-19 pandemic significantly changed how pharmacies and their staff worked, bringing to light just how important their contributions were as essential healthcare providers.
However, pharmacy staff were exposed to the hazards of most healthcare workers and had to contend with working through COVID with inadequate personal protective equipment (PPE), working without the safety of vaccines, and dealing with dramatically increased workloads due to worker shortages.
These adverse conditions served to highlight the drawbacks of working in healthcare in general, and the pharmacy space in particular.
As we have covered in a previous blog, difficult working conditions, especially in big retail chains, already existed before the pandemic. What the pandemic did was expose these conditions and exacerbate an already demanding situation for pharmacy workers.
Owing to the pandemic and the need for vaccinations, the workload and number of visits to pharmacies rose immensely. The global health crisis emphasized the role of pharmacists as part of the front-line care team and exacerbated long-standing issues like drug shortages, drug recalls and drug diversion.
Labor shortages and burnout
Despite pundits saying that it is now an "employer's market" after the tech sector laid off thousands of workers in Q4 of 2022 and Q1 of 2023, the labor shortage in non-tech sectors is expected to continue.
And similar to worker shortages in other industries, there is still a shortage of pharmacists due to reluctance of applicants to work in an environment that is highly stressful, demanding, and involves long hours.
What are businesses doing to encourage pharmacists back into the workforce?
Enter pharmacy telehealth.
Can telehealth lure pharmacists back to work?
Pharmacist telehealth refers to the practice of providing pharmacy services remotely through electronic means, such as video conferencing, phone calls, or secure messaging platforms. Pharmacist telehealth services can include medication therapy management, medication counseling, prescription renewals, and other types of pharmaceutical care.
As mentioned, pharmacist telehealth has become increasingly popular in recent years, particularly due to the COVID-19 pandemic, which has led to an increase in demand for remote healthcare services. Telehealth services can be particularly helpful for patients who have limited mobility or who live in remote areas, as well as those who prefer the convenience and accessibility of remote healthcare services.
With its new system that allows pharmacists to remotely review and enter prescription information, CVS is hoping to relieve workloads and free up their pharmacists for more enhanced services such as health screenings and vaccinations.
Pharmacists who provide telehealth services must ensure that they are complying with all applicable regulations, including state licensure requirements and federal laws such as HIPAA (Health Insurance and Portability and Accountability Act). Additionally, pharmacists must ensure that they are providing high-quality care and that patients are receiving the same level of care and attention as they would at an in-person pharmacy visit.
To provide effective telehealth services, pharmacists must have access to appropriate technology and secure communication platforms, and training in telehealth best practices. Many professional organizations for pharmacists offer resources and guidance on telehealth services and best practices.
CVS and its push for remote work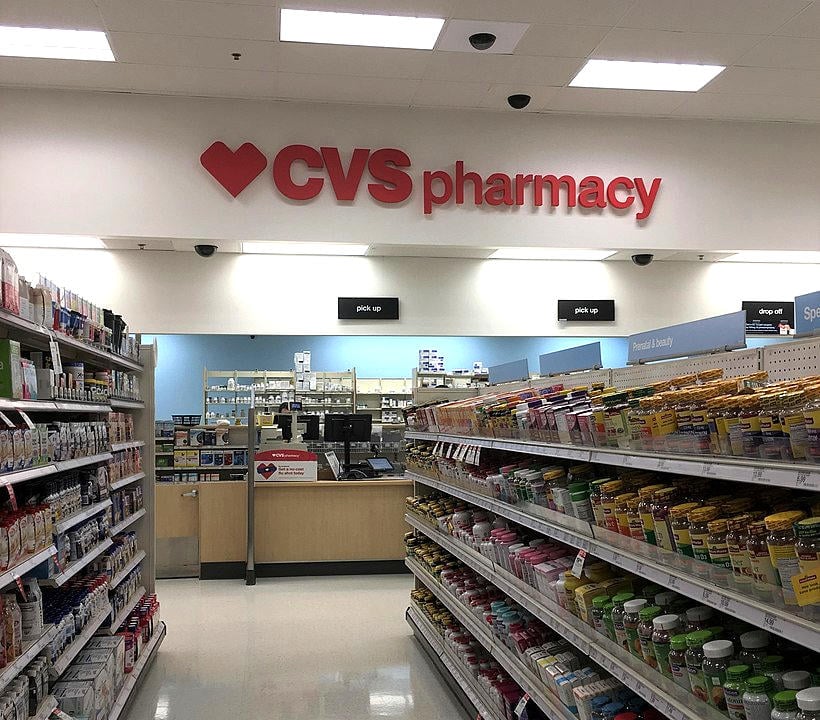 To address the reluctance of workers to come in for work, large chains such as Walgreens have tried luring applicants by offering incentives such as large signing bonuses, higher pay and guaranteed lunch breaks.
CVS has gone further. They are testing a new system that "allows pharmacists to remotely review and enter prescription information while being mindful of HIPAA and PHI (Protected Health Information) requirements. The Wall Street Journal reports that the system is in 8,000 of CVS' 9,000 stores and allows select pharmacists to "prepare drugs remotely in central locations, in their homes, or in different stores."
With this recent technology, CVS is hoping to relieve workloads and free up their pharmacists for more enhanced services such as health screenings and vaccinations.
CVS Pharmacy made it into the "Top 100 Companies to Watch for Remote Work" list published by FlexJobs, a popular job board for online work.
Telehealth regulations by state
At the height of the pandemic in 2020, telehealth options for pharmacy expanded rapidly in many states.
Currently, telehealth regulations still vary widely, as each state has its own set of laws and regulations regarding the practice of telehealth. Some states have enacted legislation that explicitly defines telehealth and sets out specific requirements, such as licensure, credentialing, and informed consent, for telehealth providers. Other states may have fewer specific regulations or may have no specific telehealth regulations at all.
In a particularly useful study, TelePharm, a Cardinal company, scored how progressive or restrictive each of the 50 states is using criteria such as facility requirements, staffing ratios, mileage restrictions, and interstate accessibility. The study found that 32 of the 50 states are still restrictive, with only four states considered as progressive: North Dakota, Illinois, Idaho, and Arizona.
When providing telehealth services, it is important for healthcare providers to be aware of the regulations in the states where they are licensed and where their patients are located. Providers should also be aware of federal regulations, such as those set forth by the Centers for Medicare & Medicaid Services (CMS) and the HIPAA.
As regulations regarding telepharmacy evolve, to determine the specific regulations for telehealth in a particular state, it is best to consult the state's medical board or other regulatory agency. Additionally, professional organizations for healthcare providers may also provide guidance on telehealth regulations and best practices.
The Center for Connected Health Policy has a very useful tool for comparing state policies concerning pharmacy and telehealth services at a federal and state level.