As the summer tradeshow season winds down, the RxSafe team is furiously cataloging all the great feedback we heard from pharmacy owners and industry experts. Whether it was PioneerRx or the "Big Three" wholesaler shows, we were pleased to be part of the action, and as always, we came away with newfound respect for the positive attitude and innovative ideas shared by our nation's best and brightest independent pharmacy owners.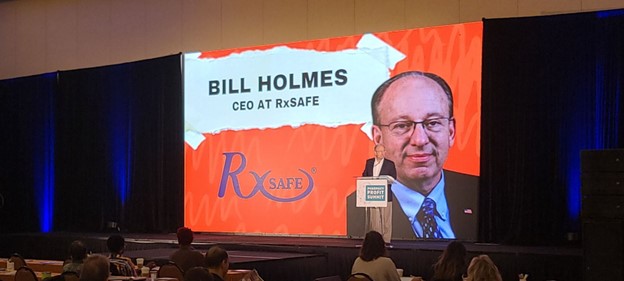 The Pharmacy Profit Summit, hosted by DiversifyRx , was no exception. This was the second year in a row that RxSafe served as Grand Event Sponsor for the tradeshow, which took place Aug. 4-5 at the Gaylord Texan Resort & Convention Center in Dallas-Fort Worth, Texas.
Key Takeaways from PPS 2022
Below are some vital "lessons learned" from the conference.
Video marketing is HUGE: long a staple on Facebook, video has exploded on TikTok and Instagram reels. Today, more than ever, people are craving video content. Not only is video the best way to leverage social media algorithms to drive word-of-mouth about your pharmacy, video marketing is FREE marketing, and people love it!
CBD is here to stay: Dr. Alex Capano shared very positive data from recent clinical trials on CBD and various disease states. Full-spectrum CBD products can help your patients live their best lives.
Profit by white-labeling supplements: Patients already spend billions annually on supplements, and pharmacies can take their business to the next level by white-labeling their supplements, and even creating custom formulations. This profitable, cash-based business (no DIR fees!) increases customer loyalty and creates stable, recurring revenue streams.
Workflow 2.0 increases revenue: Adam Robinson, PharmD, RapidPakRx owner and "workflow whisperer," shared a plethora of gems on increasing pharmacy revenue by optimizing workflow. One of the biggest takeaways: pharmacy owners must learn to delegate and empower people to take charge of their area. Improving workflow not only makes your business run more smoothly, it also reduces errors, increases profits, and improves employee satisfaction and retention.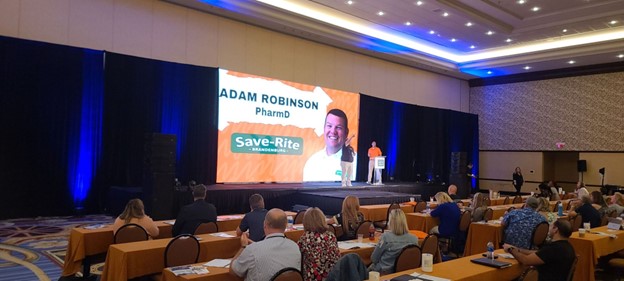 A Pharmacy Owner's Perspective
"As pharmacists, we all know we have value," says Adam Robinson, PharmD, owner of the Save-Rite Family of Pharmacies, with four locations in Kentucky. "But sometimes we just don't see it. Lisa (Dr. Lisa Faast, CEO of DiversifyRx) sees our value. Consistently in the marketplace, we're just getting robbed. Frankly some pharmacists are depressed. Lisa brings all this energy and enthusiasm, and reminds us that making money isn't a bad thing. The business model we're using now … everyone knows it's broken. Lisa is helping introduce us to the new models out there. The DiversifyRx program that she has put together, and the value in that, is so understated here. The knowledge that she has, along with her speakers and the vendors that come here, is really just amazing."
RxSafe is committed to helping independent pharmacies discover and leverage new business models by offering transformative solutions that impact three core areas:
Enhancing patient care with improved adherence
Promoting the profession so pharmacists can operate at the top of their license
Sustaining patient loyalty and patient growth, which leads to better profits
At its core, pharmacy transformation is simply making patients healthier through improved compliance, fewer errors and smart pairing of vitamins and supplements, made possible by adherence packaging.
If you didn't already get a chance to speak with us at one of our booths this summer, contact RxSafe's Business Transformation Department for specific details at 833-791-1772 or visit our pharmacy automation pages to learn more about our process and technology. Or, to see a demo of the RapidPakRx, contact a pharmacy automation expert today.