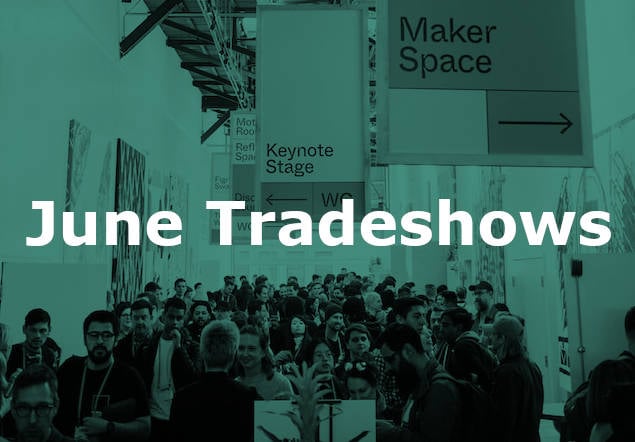 The summer tradeshow season is heating up, and RxSafe will be attending its first-ever show in Puerto Rico next month. Plan to join us at one of these events!
Northwest Pharmacy Convention - June 1-4, Coeur d'Alene, Idaho
Hosted by state pharmacy associations from Alaska, Idaho, Montana, Washington and Oregon, the Northwest Pharmacy Convention is the premier annual meeting for pharmacy communities all over the Northwest. Pharmacists will come from all practice settings, including community, ambulatory, clinical, and hospital-based professionals. The event features exhibits, more than 40 continuing education sessions and 300+ pharmacy professionals interested in learning about all that's new in the world of healthcare.
In addition, attendees will have the opportunity to hear from colleagues and other pharmacy leaders on critical issues currently facing the profession. The convention will take place at the beautiful Coeur d'Alene Resort in Coeur d'Alene, Idaho. Don't miss this opportunity to recharge and equip yourself with new tools to enhance your practice and career.
Be sure to visit RxSafe at Booth #63.
Expo Coopharma 2023 – June 2-4, San Juan, Puerto Rico
Did you know Puerto Rico is home to 727 independent pharmacies? For the first time, RxSafe will be exhibiting at Expo Coopharma, which takes place June 2-4 at the Sheraton Hotel & Casino in San Juan.
Coopharma is the leading Puerto Rican pharmacy cooperative, founded in 1964 to provide support and resources to its member pharmacies. The co-op offers a range of services to its 300+ members, enhancing their purchasing power, operational efficiency, and overall competitiveness, as well as providing education and marketing support.
Like independent pharmacies in nearby US states, Puerto Rican pharmacies have struggled with hurricanes and Covid-19, and the resulting drug shortages, supply chain problems and labor shortages.
Although it's our first time at this tradeshow, RxSafe is no stranger to Puerto Rico. Our pharmacy automation technology has been used by Hospital Auxilio Mutuo for the better part of a decade. This year, RxSafe will be bringing two automation solutions to Expo Coopharma.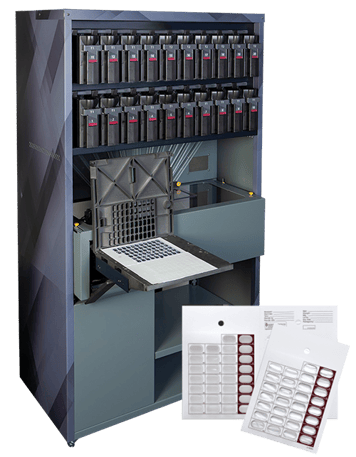 RapidCardRx™ is an automated blister filling solution that can be configured to fill any multi-med or single-dose blister card format using universal cartridges that dispense oral solid meds such as gel caps, half tabs, or new generics - without the need for calibration.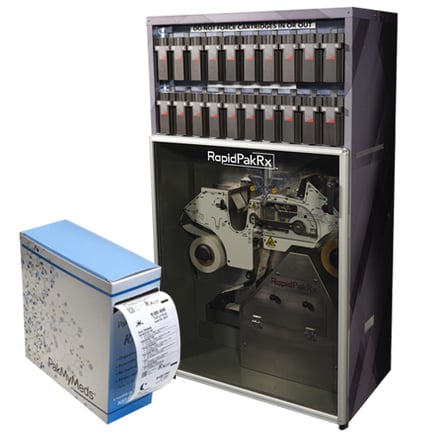 RapidPakRx™ pouch packaging technology combines 1-pass workflow, the lowest consumables costs in the industry, and built-in machine vision inspection, using universal cartridges so you can pack vitamins and supplements as well as prescription medications.
Both solutions can improve patient adherence while helping keep your overhead costs down and saving staff time, enabling your team to work on more value-added, profitable services.
Come enjoy the sunshine in San Juan, see RxSafe and get a live demo at Booth #120-121.
And later in June… check out more shows!
PioneerRx Catalyst Connect – June 8-11, Nashville, Tennessee
Whether you're a veteran tradeshow attendee or a first-time "rookie," PioneerRx Catalyst Connect 2023 is a great opportunity to learn, network and innovate with other independent pharmacists. This show will take place June 8-11 at the Gaylord Opryland Resort in Nashville. The show expects to gather more than 900 pharmacy leaders for 25 educational sessions, plus exhibits and fun events.
Come see RxSafe at Booth #301 and #303.
APEX 2023 – June 15-17, San Antonio, Texas
APEX is sponsored by American Pharmacies, a member-owned co-op that was founded in 2002 to serve the professional, economic and advocacy needs of independent pharmacies. Based in Corpus Christi, Texas, APRx has more than 700 member pharmacies in 38 states and is the fastest-growing independent pharmacy group in the nation. APEX 2023 will take place June 15-17 at the J.W. Marriott Hill Country Resort & Spa in San Antonio, Texas. Last year's show drew more than 400 pharmacy professionals from 19 states.
Visit RxSafe at Booth #107.
GPhA Annual Convention, June 15-18, Fernandina Beach, Florida
Sponsored by the Georgia Pharmacy Association (GPhA), the Georgia Pharmacy Convention is the biggest gathering of the year for Georgia's pharmacy professionals. The 2023 tradeshow will take place at the Omni Amelia Island Resort in Fernandina Beach. Hundreds of pharmacists, pharmacy owners, technicians, and students from across Georgia will come to Amelia Island to grow, play, and connect. Be sure to check out all the courses and events — and all the ways to have fun.
Come see RxSafe at Booth #510.
McKesson ideaShare – June 22-25, Las Vegas, Nevada
McKesson ideaShare, which will take place at the Mandalay Bay Resort & Casino in Las Vegas, is the nation's premier community pharmacy event that empowers current and future independent pharmacists to foster deeper connections, discover ways to innovate and thrive, and strengthen their collective voice.
See RxSafe at the IPC Pavilion Booth 700 and 970.
PSSNY Annual Convention – June 30-July 2, Saratoga Springs, New York
Join the Pharmacists Society of the State of New York (PSSNY) for its 145th Annual Convention, which will take place June 30-July 2 at the Saratoga Hilton. PSSNY's Annual Convention will feature a lineup of top-notch speakers, engaging continuing education, and informative presentations. Whether you're a seasoned professional or just starting out in the industry, you'll find valuable insights, networking opportunities, and a chance to connect with like-minded individuals.
See RxSafe at the Booth #22.
If you're unable to see RxSafe's game-changing automation solutions at a tradeshow this summer, call us at 866-393-3944 for an online demo. Either in person or virtually, we hope to see you soon!