The sales team at RxSafe just finished eight back-to-back trade shows throughout the months of June and July. The biggest shows were of course the summer wholesaler conferences:
McKesson ideaShare in Washington, DC;
Cardinal Health RBC in Las Vegas; and
Amerisource ThoughtSpot in Orlando.
After the cancellation of most in-person shows during 2020 and a lukewarm return to live and virtual shows in 2021, in-person tradeshows are back and hotter than ever in 2022, as evidenced by the thousands who attended the "big three" shows last month.
In case you weren't able to travel this year, we've got you covered! Here's a quick recap of the big three, and our "lessons learned" from the conferences.

McKesson ideaShare – July 7-19 Gaylord National Resort & Convention Center, MD

After a long absence, RxSafe was delighted to be a part of the McKesson show at the IPC Pavilion, where we demonstrated our latest card filling and vial filling solutions, the RapidCardRx and RapidCountRx.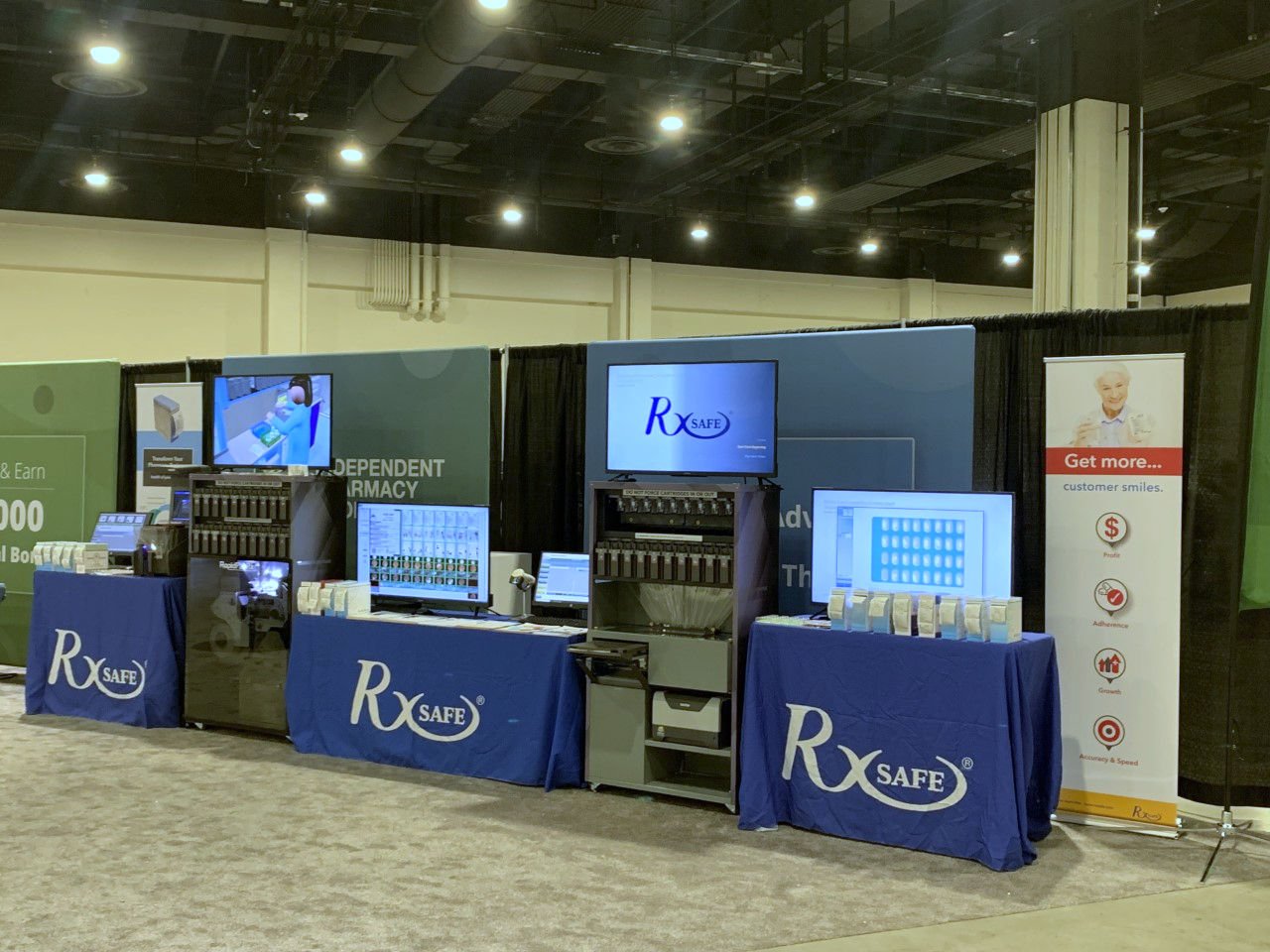 McKesson's 2022 show marked the wholesaler's first in-person show since 2019, and saw an attendance of more than 2,100 independent pharmacies. McKesson's show, billed as "the leading community pharmacy conference," was created to help independent pharmacy owners and their staff improve their knowledge, performance and profitability.

This year's focus was on how independent pharmacies can grow their business through diversification of services and maximizing profitability.

Highlights of the show included the presentation of two important honors: the Innovation Award and Pharmacy of The Year Award, sponsored by Health Mart, which includes 4,600 community pharmacies across the US. To see who won, click here.
Cardinal Health RBC - July 13-16, Mandalay Bay, Las Vegas
Cardinal's Retail Business Conference (RBC) in Las Vegas was the show's 30th year and saw an attendance of 4,000 independent pharmacy owners and more than 900 exhibitors from all 50 states.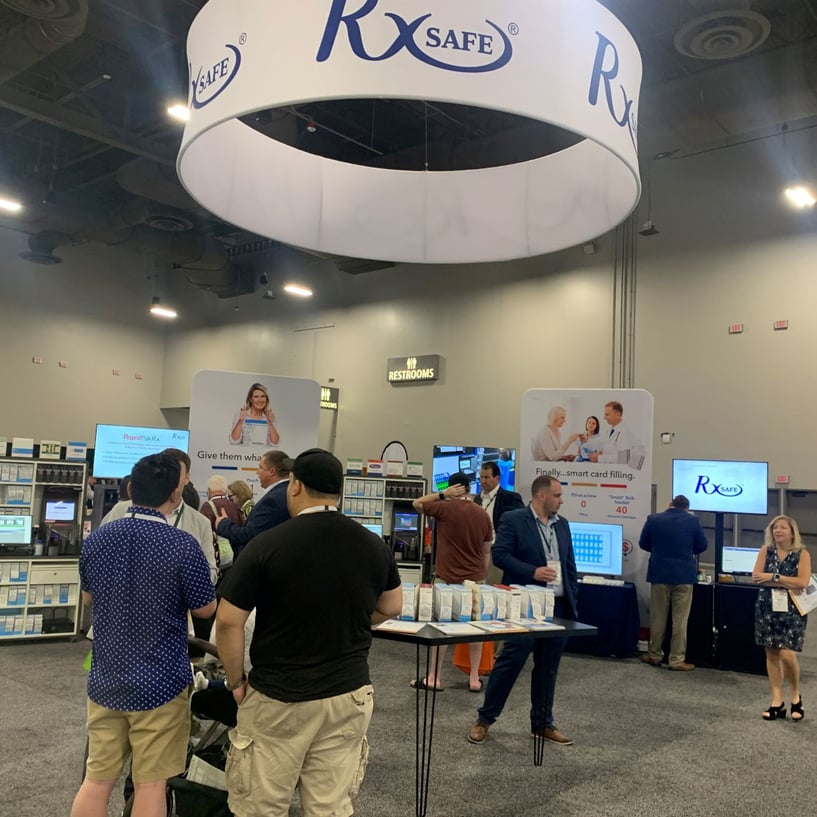 Highlights of this year's RBC included the presentation of the annual Community Leadership Award for pharmacists who best demonstrate the qualities of leadership and commitment to furthering the tenets of community pharmacy.
Cardinal Health presented this year's Community Leadership Award to Kisha Christian, PharmD, of Neighborhood Pharmacy, an RxSafe customer located in Frederiksted in St. Croix, USVI.
AmerisourceBergen ThoughtSpot - July 20-23, Orlando Marriott World Center, Florida
ThoughtSpot, sponsored by Good Neighbor Pharmacy (GNP), celebrated 40 years of supporting independent pharmacy, with an estimated 5,000 pharmacists in attendance at the show. 2022 marks an end to two years of virtual shows for Amerisource.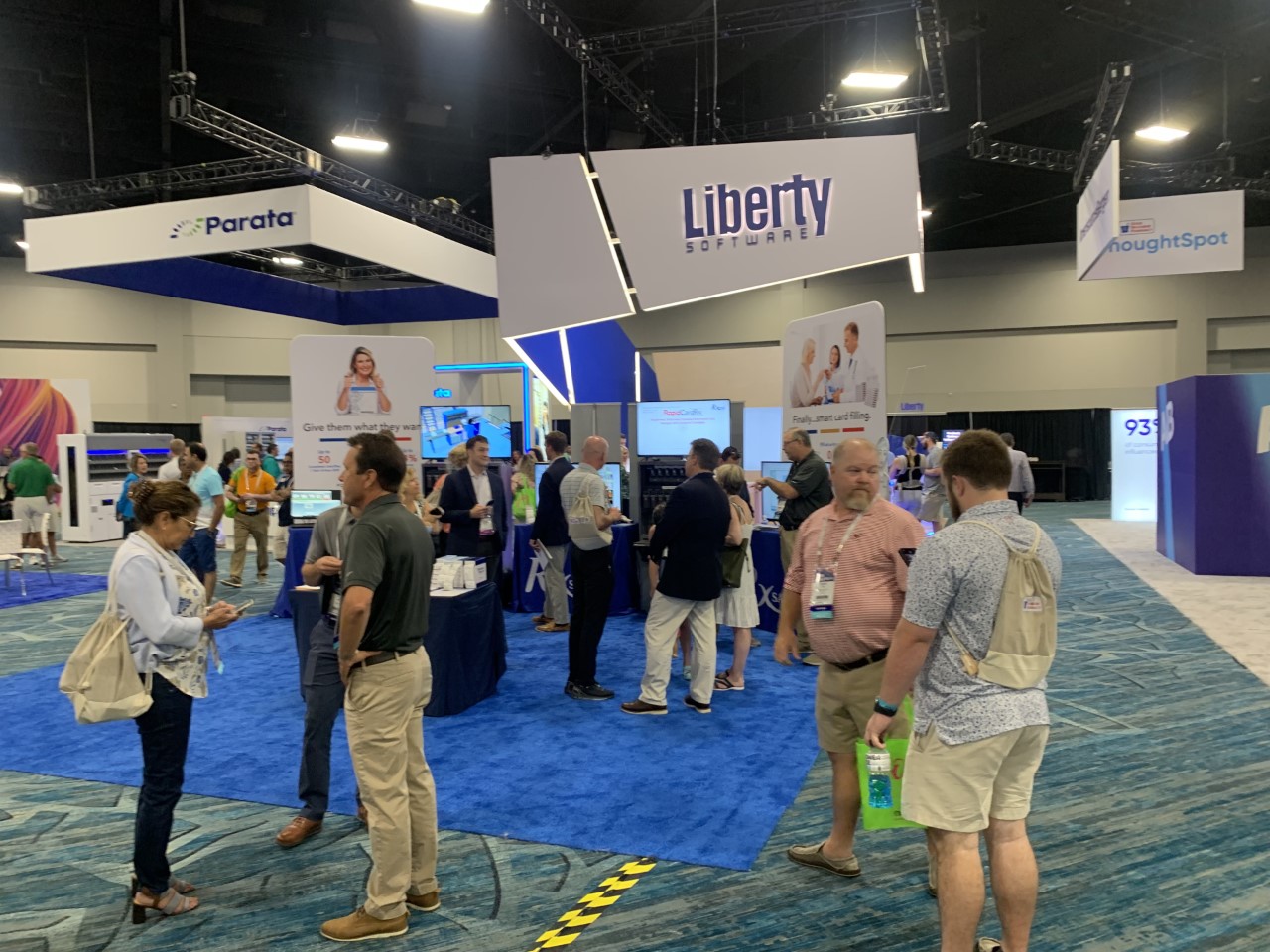 "Good Neighbor Pharmacy has been a fierce advocate for independent community pharmacies, supporting our customers through change and times of crisis over the past four decades," says GNP President Jennifer Zika.

Highlights of the 3-day conference included more than 20 live and on-demand continuing education (CE) sessions, the expansion of GNP's advertising program that now includes Google Shopping, as well as the announcement of a $100,000 new scholarship program for aspiring pharmacists attending a historically black college or university (HBCU).
Takeaways from the Shows
RxSafe team members talked to hundreds of independent pharmacy owners who were looking for solutions to the perennial problems of high DIR fees, low reimbursements, and navigating the complexities PBMs and draconian clawbacks.

Top of mind for most pharmacy owners: how to improve patient care while sustaining (and hopefully growing) their businesses.

If that resonates with you, compliance packaging is more important than ever. You've already heard how improved adherence can get better outcomes for patients while helping reduce DIR fees, labor costs and other overhead. Now, there are increasing opportunities to use multi-dose strip packaging to enter the Medical at Home market segment.

For any questions on how to leverage this new market while growing your business, call RxSafe at 833-791-1772.

Meanwhile, the summer tradeshow season isn't over! Join RxSafe at our next event in Texas as we are the DiversifyRx "grand event sponsor" at the Pharmacy Profit Summit Live, on August 8-9.