The NCPA 2021 Annual Convention, "Leveraging The Disruption," was held live at the Charlotte Convention Center in North Carolina from October 9-12 this year. In contrast to the 2020 Conference, which was notable for being the association's first-ever virtual conference due to the pandemic, this year's event was once again in-person and was attended by nearly two thousand industry insiders, independent pharmacists, and leaders.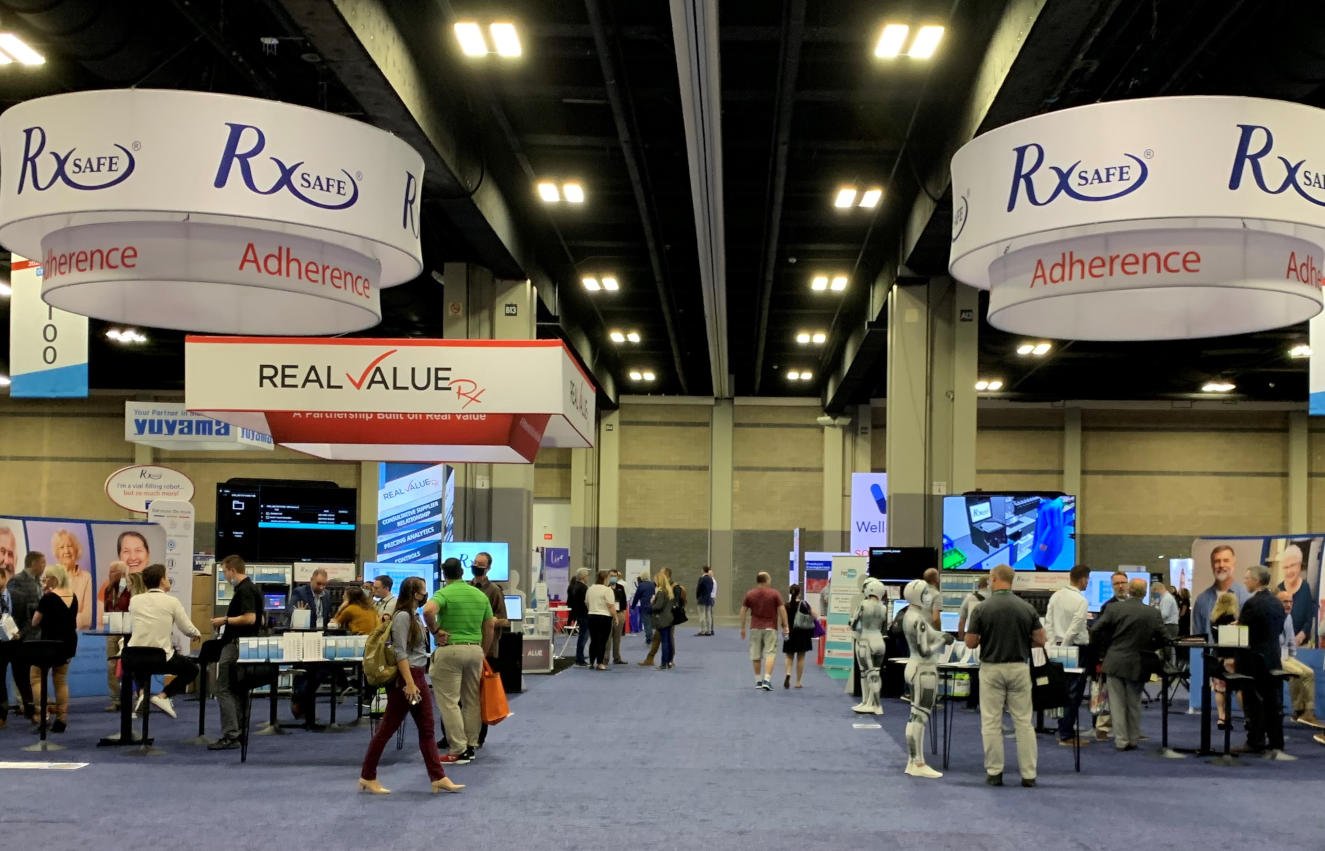 With the current COVID-19 pandemic, the 2021 Convention's focus was on how to adopt innovative pharmacy services to address the need for urgent health care, and how independent pharmacies can build supportable sources of revenue by taking advantage of opportunities presented by the current situation.
Drinks, Desserts, & Drugs
In addition to being a premier sponsor of the 2021 NCPA event, RxSafe was also a sponsor of DiversifyRx's sold-out pre-event, "Drinks, Desserts, & Drugs" on Friday, October 8th. The free event, headed by Dr. Lisa Faast, featured participants who shared profitable strategies with other pharmacy owners. The event culminated in a guided exhibit tour by Dr. Faast herself on Sunday afternoon.
RxSafe Product Theater Highlights
Todd Eury of the Pharmacy Podcast Network hosted a special free lunch session on Saturday, October 9th, featuring six independent pharmacy customers who shared their experiences on how working with RxSafe helped transform their pharmacies and allowed their businesses to grow.
All six panelists are familiar with how to start strip packaging programs from scratch.
Here are some highlights from the panel discussion.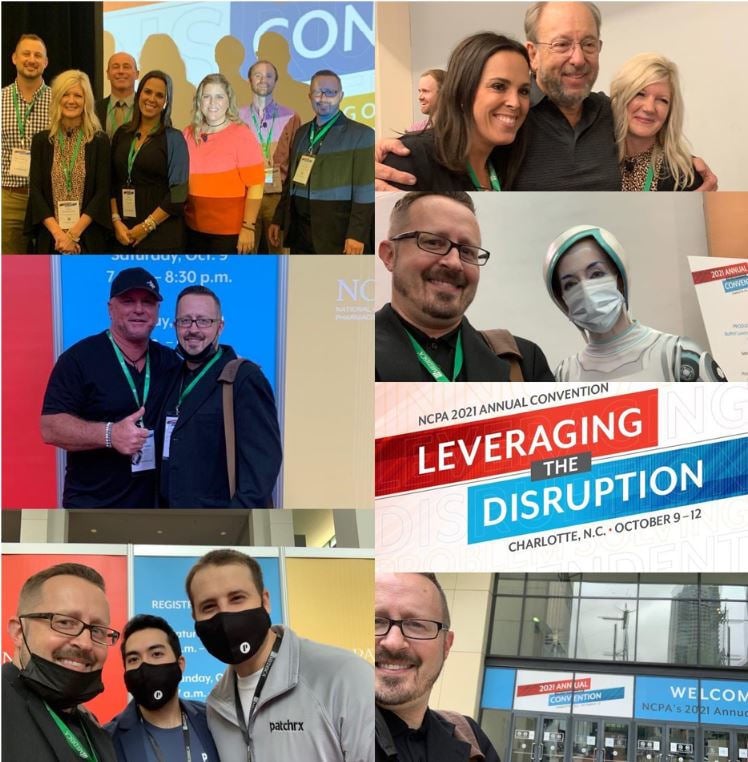 Attendees and events at NCPA 2021 in Charlotte, NC. Photo courtesy of Todd Eury and The Pharmacy Podcast Network.
A Better Patient Experience
On how adherence packaging with the RapidPakRx has improved patient adherence, Tim Mitchell of Mitchell Drug Stores in Neosho, MO says, "Our pharmacy technicians are catching things that wouldn't have been caught before. It does create a better experience for the patients. We rarely get any complaints from patients that are on our med adherence packaging."
"I think patients receive adherence packaging as eliminating confusion. They see it as an opportunity for them to get better, but without having to think about it," Dr. Lisa Faast says, as she explains the warm reception patients have shown toward adherence packaging.
Doctors and providers also appreciate the benefits of adherence packaging, explains Thomas McDowell of McDowell's Pharmacy.
"They (prescribers) love the pack. You can show them that and they love that. But we take it further and really tell them, "Hey, this is a concierge-type service. We're calling your patients every month, monitoring them monthly. We are coordinating their refills, coordinating appointments, coordinating their care, and monitoring side effects," McDowell continues.
To stress the effectiveness of adherence packaging, McDowell tells prescribers, "Send us your most challenging patients, we'll take them on, and try to get them adherent, and usually do."
If you missed us at NCPA 2021, join us at our next live tradeshow at ASCP 2021 in San Diego from November 4 - 7.
If you have questions about RxSafe products or want more information about our business transformation process, please call our Business Transformation Department for specific details at 833-791-1772.