RxSafe announced the promotion of Shawn Orr to President and COO last Friday.
Below are the first few paragraphs from the press release
SAN DIEGO, CA, May 29, 2020 - RxSafe, LLC, a leading developer of automated robotic technology, is pleased to announce the promotion of Shawn Orr to President and COO, effective immediately. William Holmes will continue as CEO.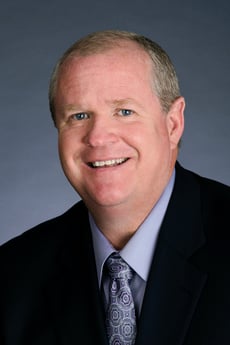 "Shawn joined RxSafe as Chief Operating Officer in early 2019 and in a short period of time has proven to be an effective and visionary leader," said William Holmes, Founder and CEO of RxSafe. "We are confident his operational background and business experience strongly position him to help lead the next phase of the company's growth and success."
Orr came to RxSafe with extensive experience in the pharmacy automation industry. He is best known for his ability to lead change and transform businesses, increasing productivity and profitability. Prior to joining RxSafe, Orr served as Vice President, Global Operations at Asteres Inc., where he helped hospitals and retail pharmacies dramatically increase their prescription capture and efficiency while reducing cost. In addition, he has led teams that include sales, operations, IT, logistics and manufacturing for Cardinal Health (Pyxis), EMN8 and PatientSafe Solutions (previously IntelliDOT).
"I am honored to be chosen for this expanded leadership role at RxSafe," Orr said. "We will continue to invest in the development of innovative and industry leading technology for pharmacies. I look forward to continuing to work with the executive team and employees to serve our customers and drive growth."
Click here to view the full press release.